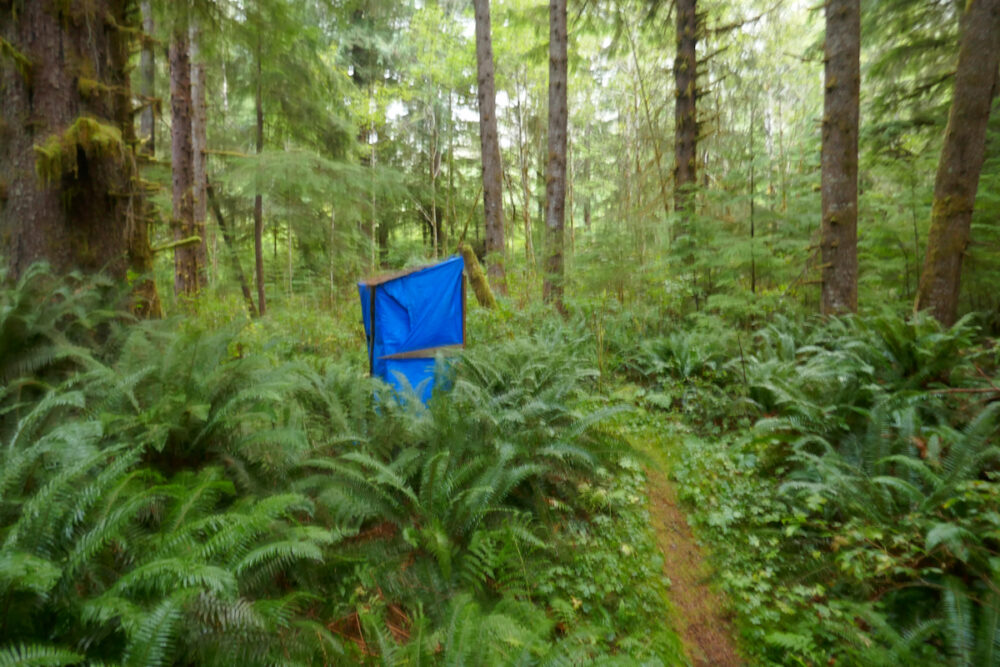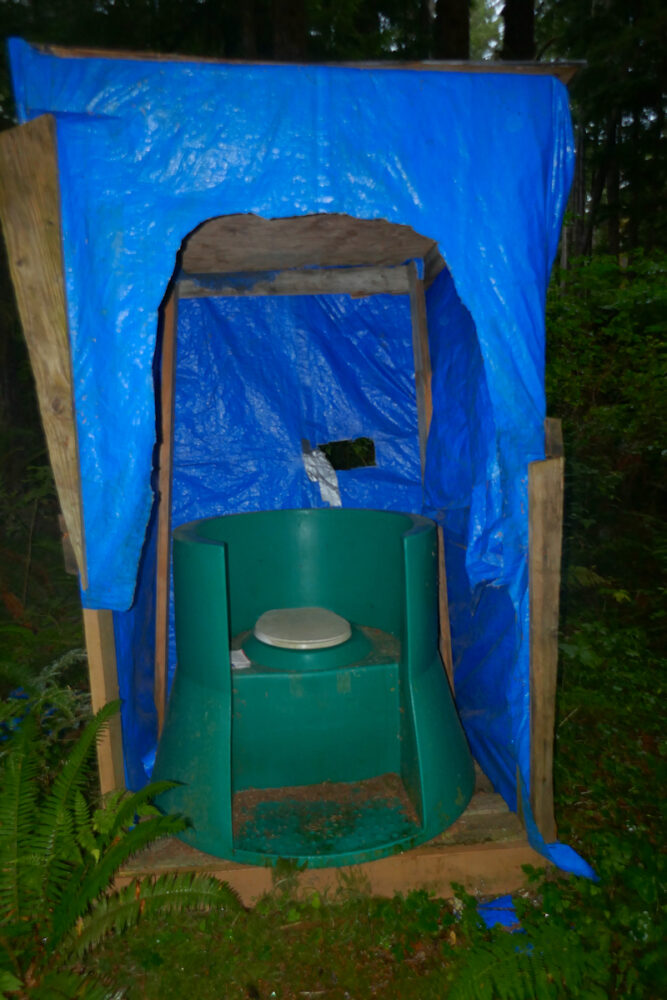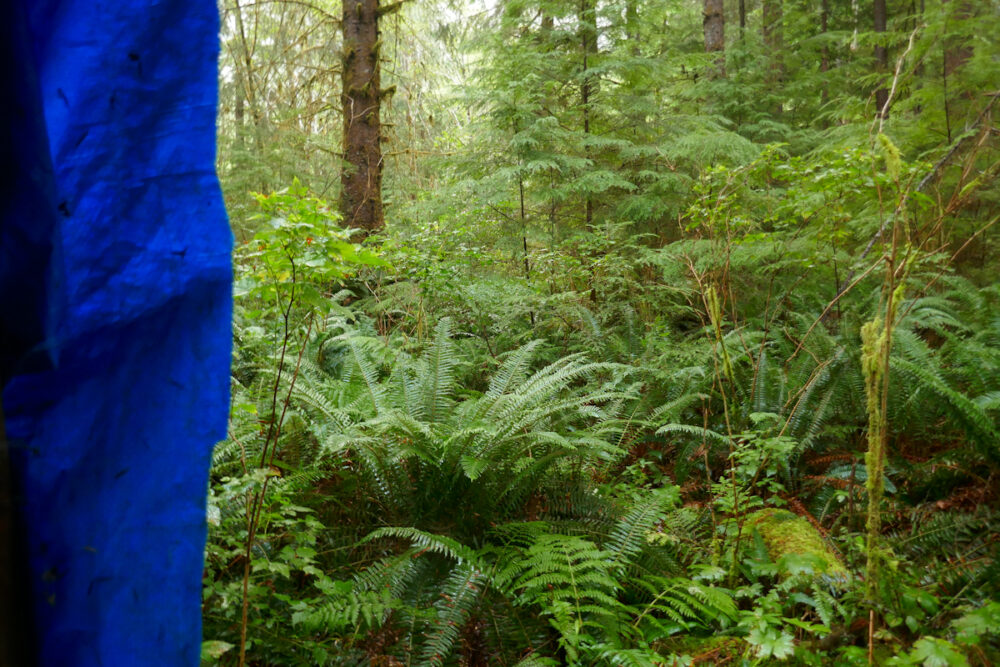 Marty's photos of the day #4504-4506: Thanks to my dog, Nellie, for filling in for me during the past two weeks. Now that Deb, Nellie, and I are back home, I'm taking over my posts again. (Nellie fans don't fret: she'll be back again). I'm still sorting through the 1,500 photos I took during the past two weeks on Vancouver Island, and I'm going to resist going directly to the wildlife photos. Instead, I'm starting out with the best outhouse in the history of outhouses.
It all began on our second day on Vancouver Island. The night before, we slept at a crowded campsite on Comox Lake. That area was beautiful, but sharing the same place with some 50 other campers just isn't what Deb and I are into. So Deb (who was in charge of the maps) found some remote campsite indicators along the Johnstone Strait on our National Geographic Vancouver Island map that were only reachable via a maze of dirt roads. On our way there, we picked up a more detailed map at a gas station that showed some additional dirt roads.
We couldn't find the initial dirt road we were looking for, though we did find another road that was missing from the National Geographic map but included on the new map. The roads on the map had no names, and the GPS in my truck was no help either. We followed the alternative road from the new map, but missed a turn that would have taken us to the ocean.
Nevertheless, we were still headed toward the remote area near the orca whale sanctuary on the northeast coast.
As it turned out, the road we were on ended a mile or two before the coast. But just before it ended, I stopped the truck when I spotted a sign that I hoped would give us a hint of where we were. Next to that sign was a narrow two-track road that cut off into thick temperate rainforest. Deb walked down the road and came hurrying back.
"You've got to see this!" she said.
I walked back with her to see that the narrow road opened up into a campsite along a river. It was surrounded by forest on three sides and the river on the fourth side. We had the place all to ourselves, and obviously no one else had been there in many weeks.
We fell in love with the place and stayed there for two days and two nights without seeing a soul!
Today's photos::
1. The outhouse at our campsite (side view). It was the best outhouse ever! Although you had to be careful sitting, because the seat wasn't attached, and there were a few slugs crawling around.
2. Outhouse front view.
3. The view from the outhouse seat: beautiful, virgin temperate rainforest.