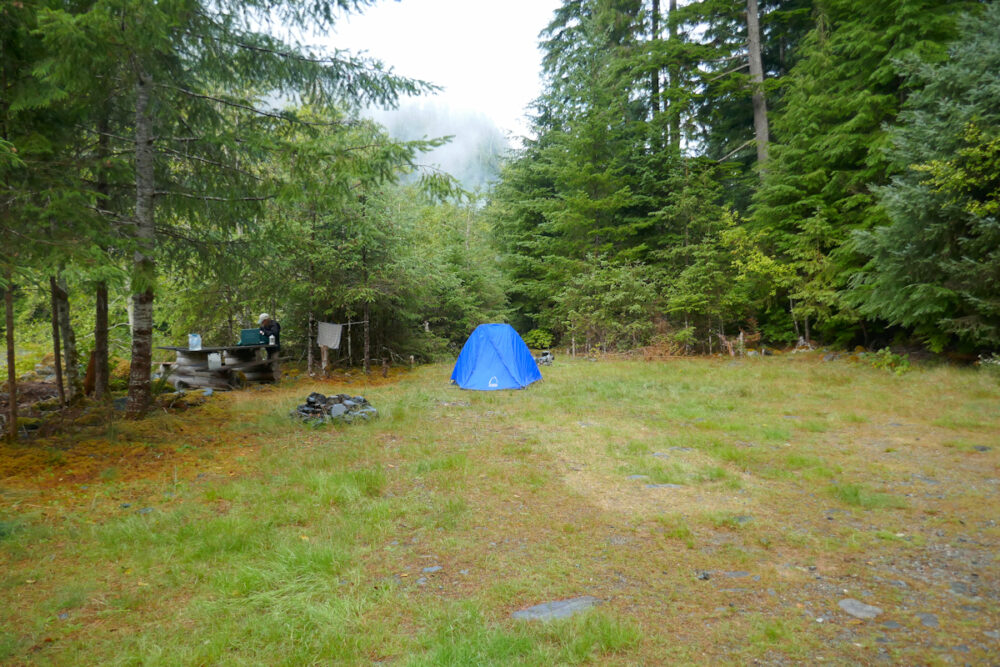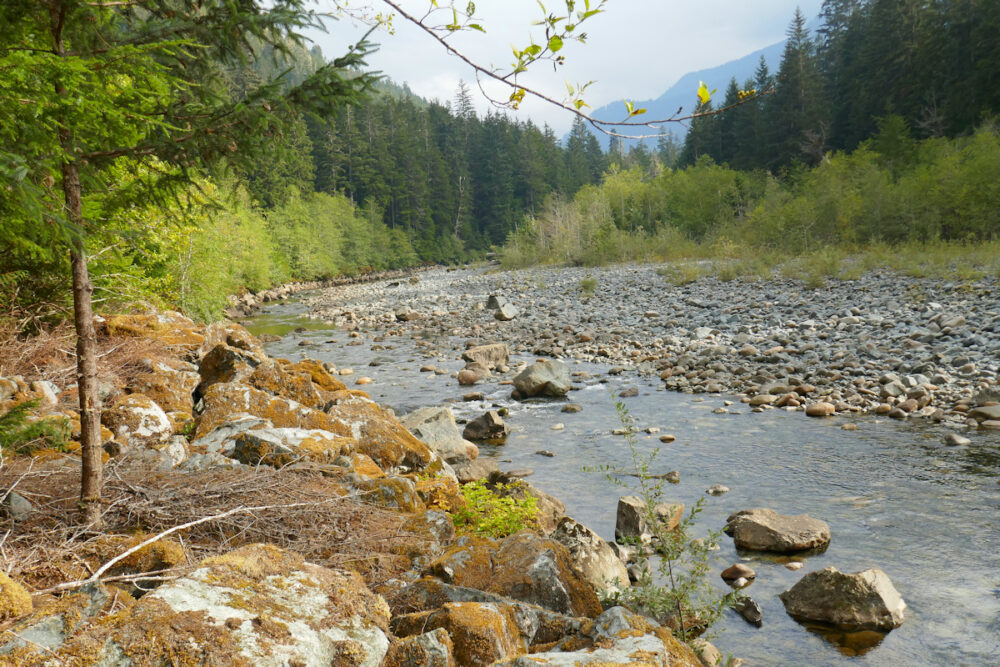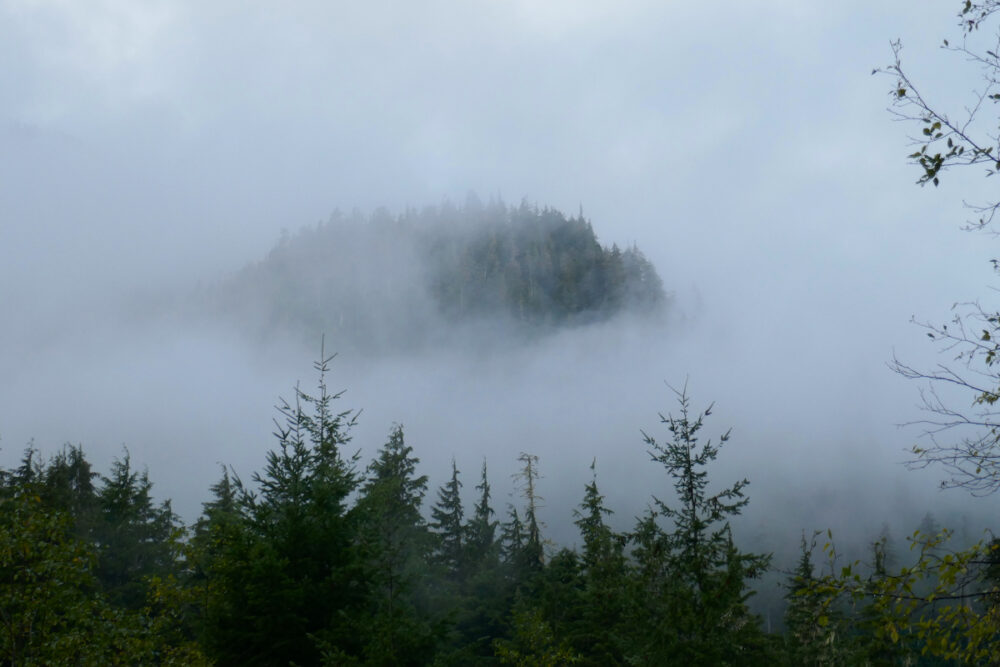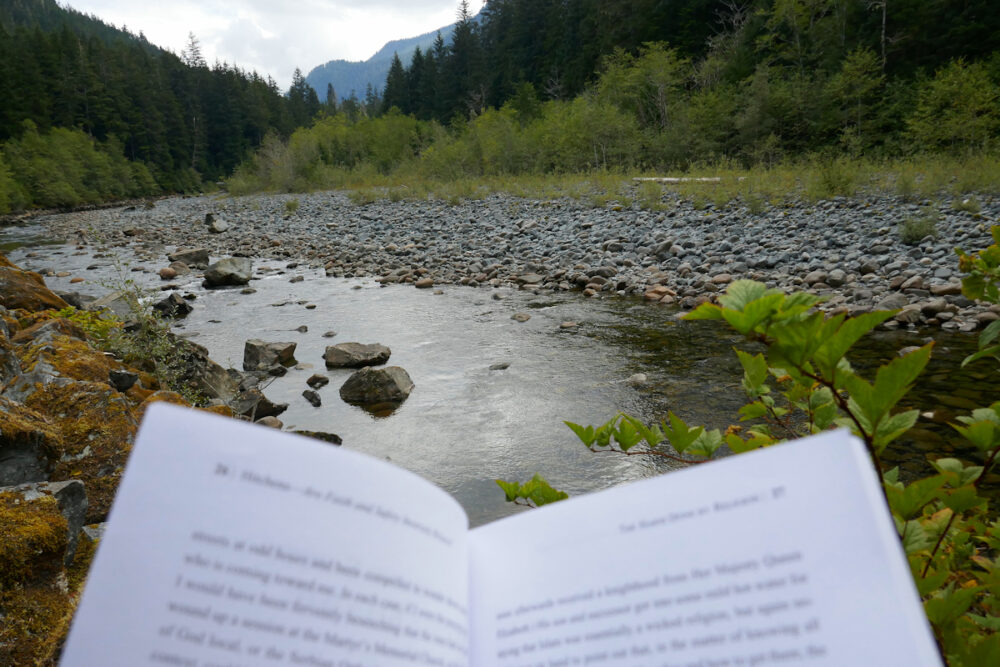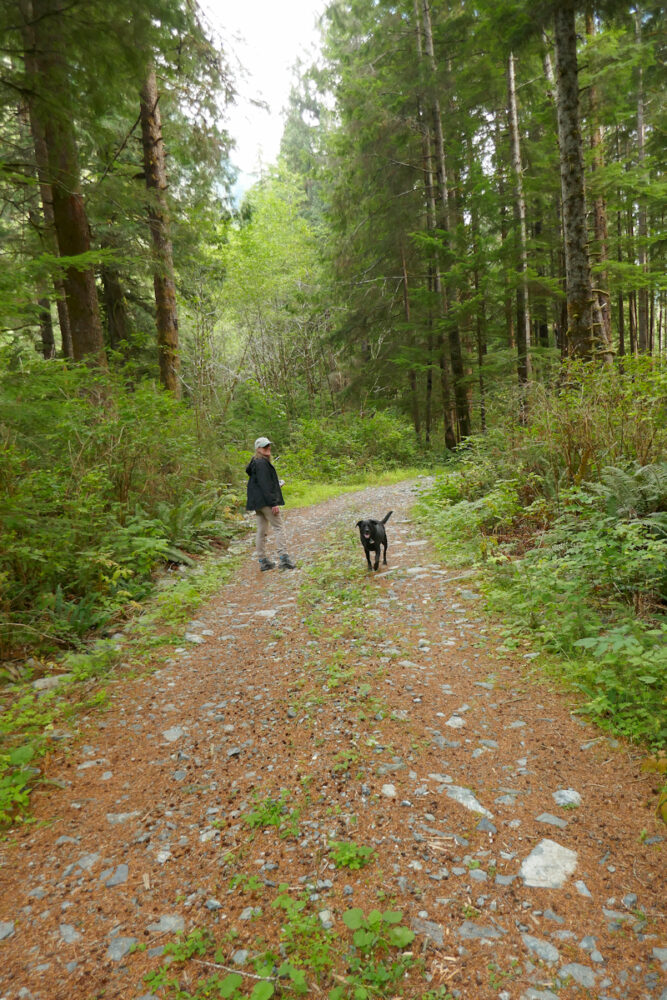 Marty's photos of the day #4507-4511: Yesterday I wrote about the "best outhouse ever" at a remote campsite on a river that Deb and I found by accident when we got lost following a maze of dirt roads—unnamed on our map—a few miles from the ocean, on the northeastern side of Vancouver Island. Today, I'm going to show you the rest of this special place. We stayed here for two days and didn't see a soul.
While I don't know the history of this little known campsite, a fairly substantial bridge crosses the river a little ways up the road. Since the nearest town is roughly an hour away, my theory is that this site was created for workers to camp at while they built the bridge. After they left, the site remained for others to use. There were several tent sites within the clearing. We took the one next to the river and hoped that no one else would show up. We got our wish!
1. Our tent by the river.
2. The river.
3. The mountain on the far side of the river—appearing and disappearing—on the first foggy morning.
4. Reading a book, while sitting on the perfect riverside boulder.
5. Deb and Nellie walking the unmarked road leading to the campsite.