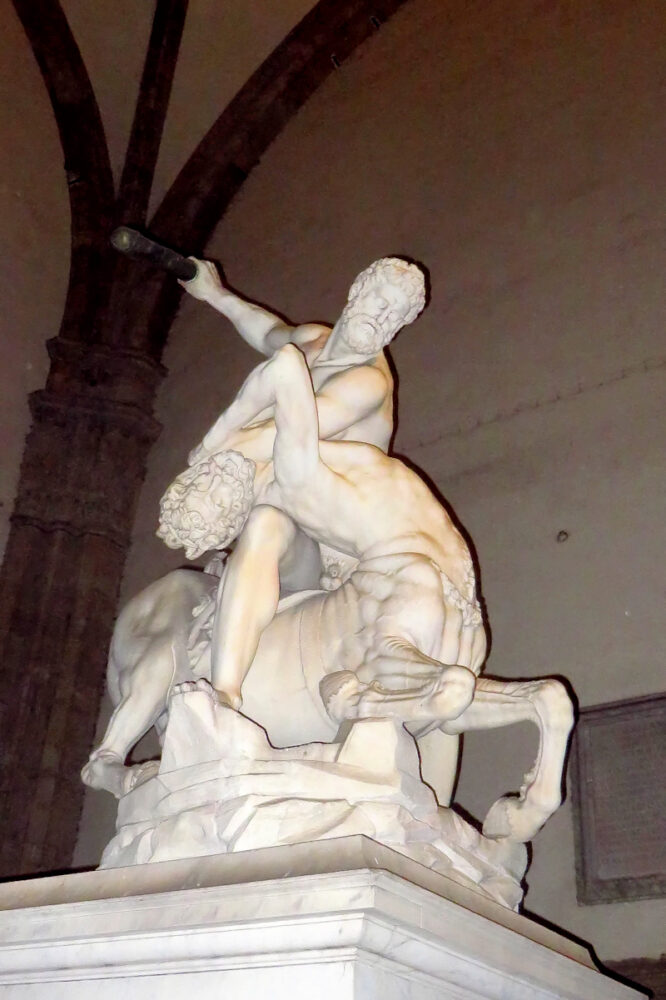 Marty's photo of the day #4321: Don't look Florida! This is "Hercules and the Centaur Nessus," a marble statue by the Flemish-Italian artist Giambologna. He created it between 1595 and 1599 out of a single block of marble.
Can you imagine how long it took to carve Hercules's penis? Tap just a little too hard and the poor thing would have broken off! This statue could provide a great teaching example for students—about art, patients, and craftsmanship. Of course, such things would be off-limits in many Florida schools without a permission slip. Instead, children of those Florida helicopter parents can sit out that lesson and learn something more Florida-centric, such as studying about all the happy brown-skinned people who were given free passage from Africa to learn farming!
I photographed this sculpture in Florence, Italy, in Loggia dei Lanzi at the Piazza della Signoria, which is an open square. Anyone can see it, including—gasp—young children! No permission slips or advanced warning required.
In fact, I bet children have even stopped to look at the statue while walking to any of the nearby churches (statistically far more dangerous places for children than art appreciation classes).