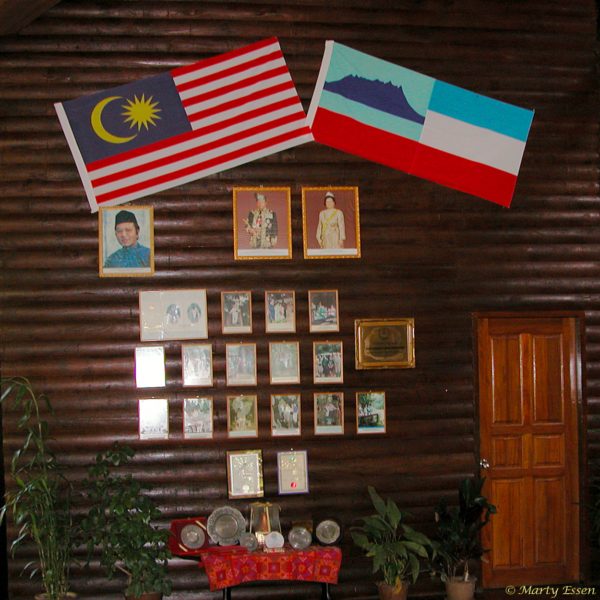 Marty's photo of the day #2505: It's unsettling to know that some of the things I wrote about in Time Is Irreverent, depicting America in 2056 as a theocracy, are starting to come true. Yesterday, Donald Trump signed a memorandum to deploy the National Guard along the Mexican border. In my book, the guards are there after the wall is built, because all it takes is a rope ladder to get over it, and the troops shoot the Mexicans as soon as they stick a head above the wall. If Trump gets his wall built, and the troops stay, be very scared.
Also, Republican Congressman Dan Donovan is in the process of introducing legislation that will mandate that post offices display photos of the president and the vice president. It that bill passes, the sick, demented faces of Trump and Pence will greet you every time you visit the post office. What's next? A title change to "Supreme Leader Trump?"
When I read about Congressman Donovan's bill, I immediately thought of this photo I took in Malaysian Borneo. Malaysia is technically a federal constitutional monarchy, but they maintain laws against same-sex relations and have other laws based on primitive religious beliefs. Long live the King!