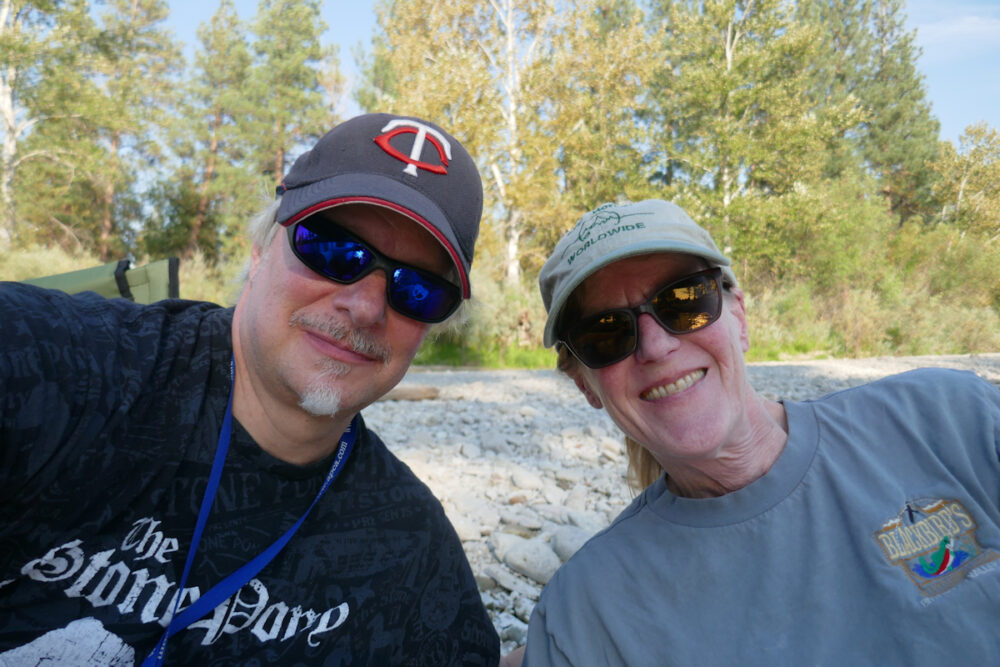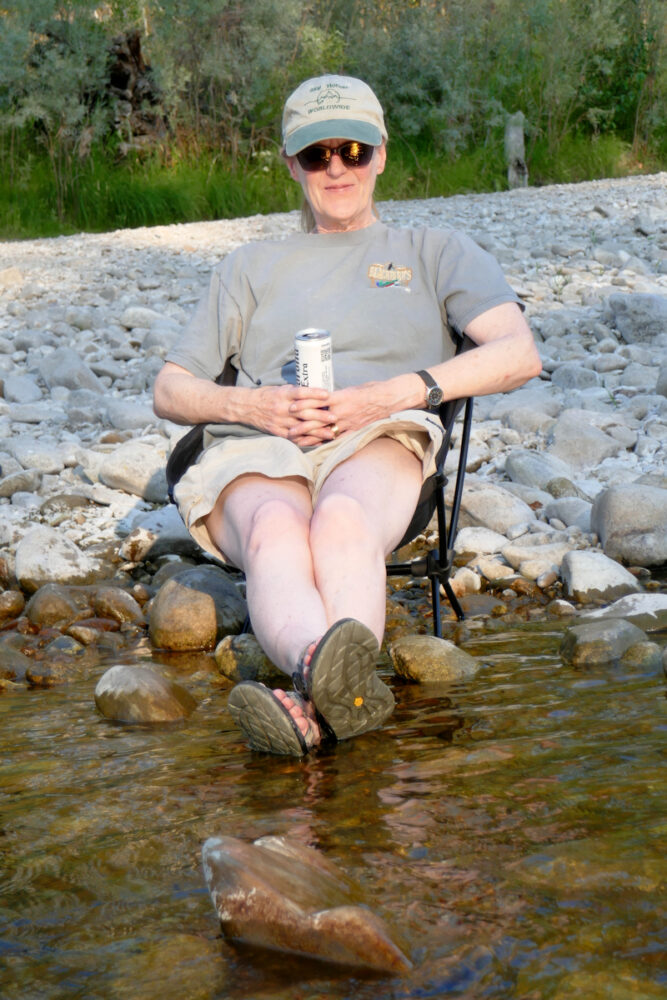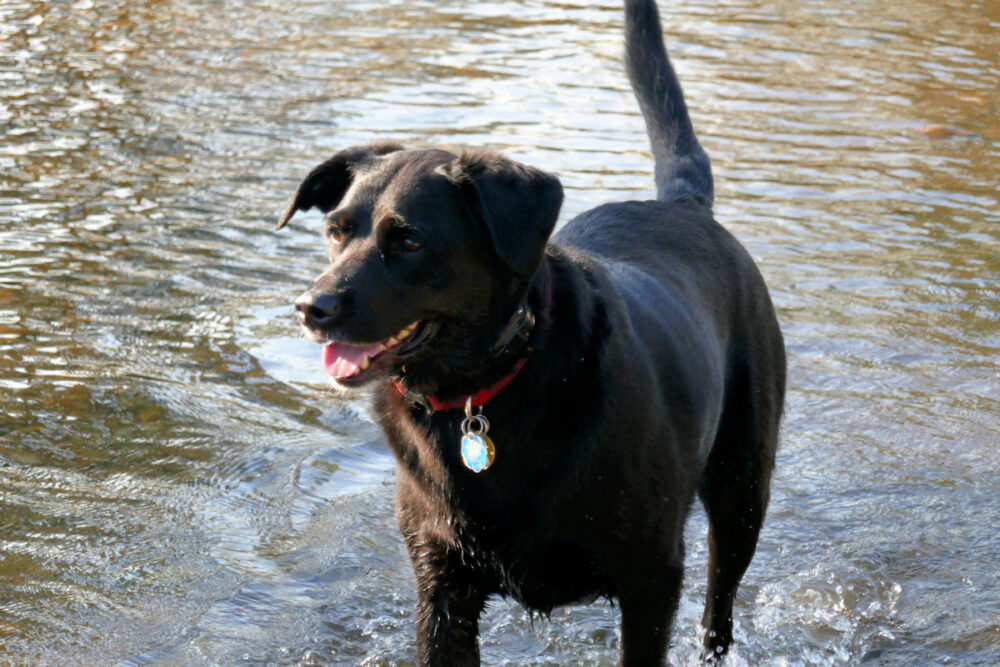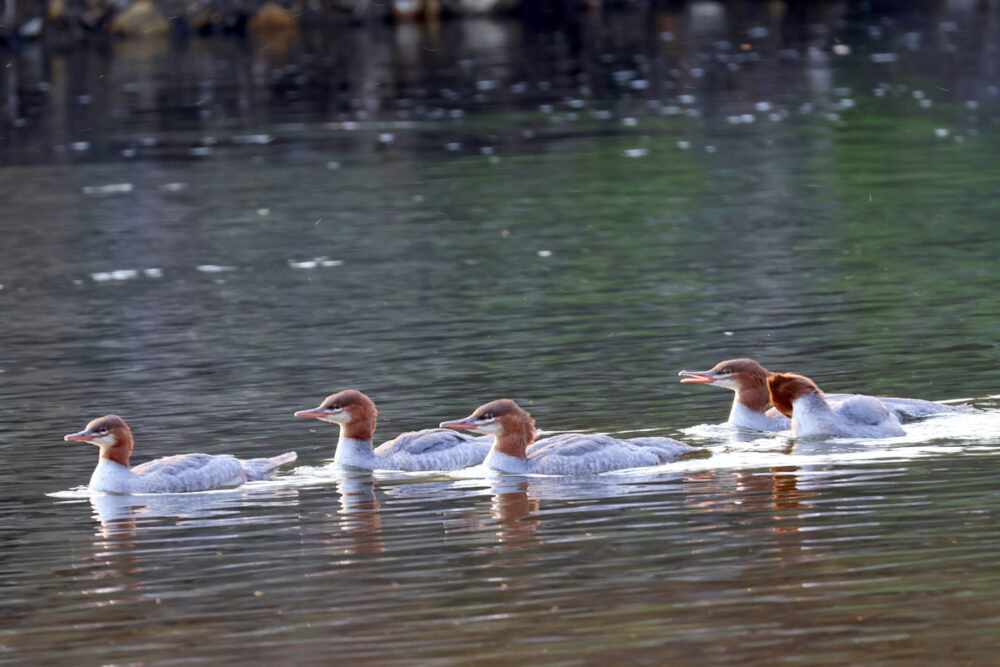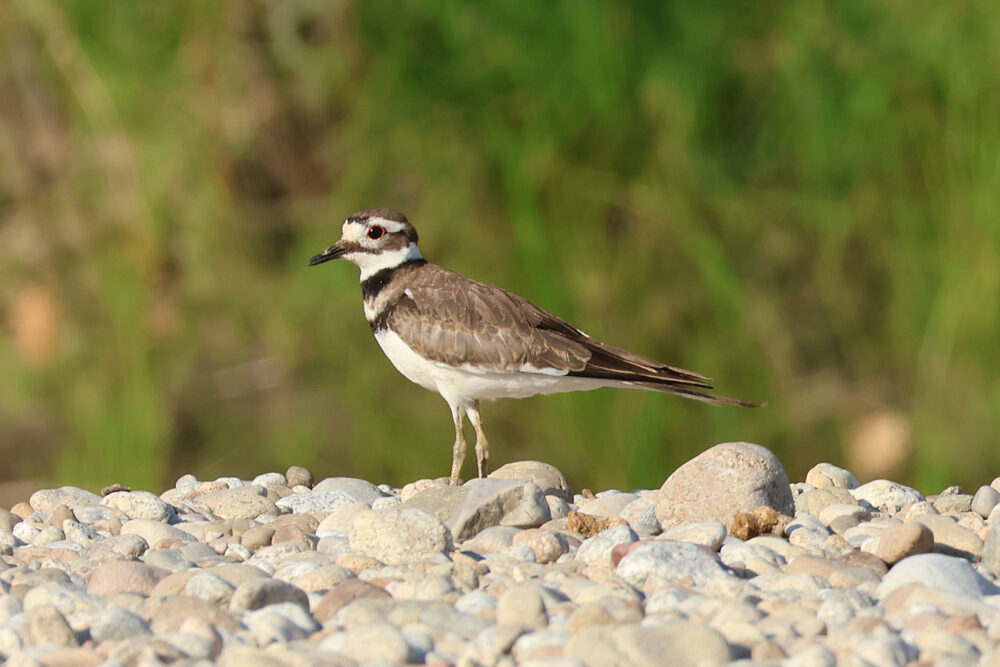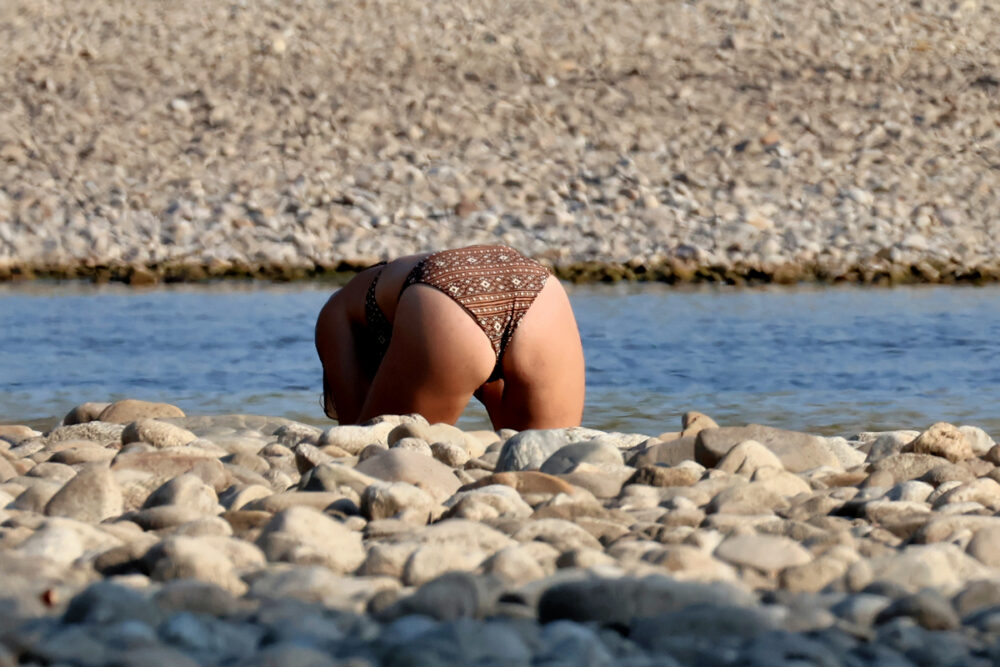 Marty's photos of the day #4483-4489: People often wonder how I can be happy as a liberal in Montana's Bitterroot Valley, where roughly 60 percent of the people are hardcore Trumpers. Well, when Deb and I moved here in 1996, we did so because of nature, not politics. And yesterday was one of those days that reminded us just why we moved here.
Photo #1: Deb and I enjoying shrimp cocktails, potato salad, and beer at the edge of the Bitterroot River.
Photo #2: Deb enjoying a beer on the Bitterroot River.
Photo: #3: Nellie enjoying playing in the Bitterroot River.
Photo #4: Common mergansers on the Bitterroot River.
Photo #5: Killdeer on the shore of the Bitterroot River.
Photo: #6: Deb, Nellie, and I had our section of the Bitterroot River all to ourselves. But when an osprey landed on a tree a little ways upriver, I walked up the shore to photograph it. The osprey was too backlit for a quality photo, but when I looked to my left, I saw two women in bikinis. Immediately "Girls In Their Summer Clothes" by Bruce Springsteen started playing in my head. Then one of the women stood and leaned over to pet her dog. Well, I did have a zoom lens on my camera . . . and the osprey wasn't cooperating . . . and it would be a shame to waste my walk upstream!
Photo #7: Goodnight Bitterroot Valley!