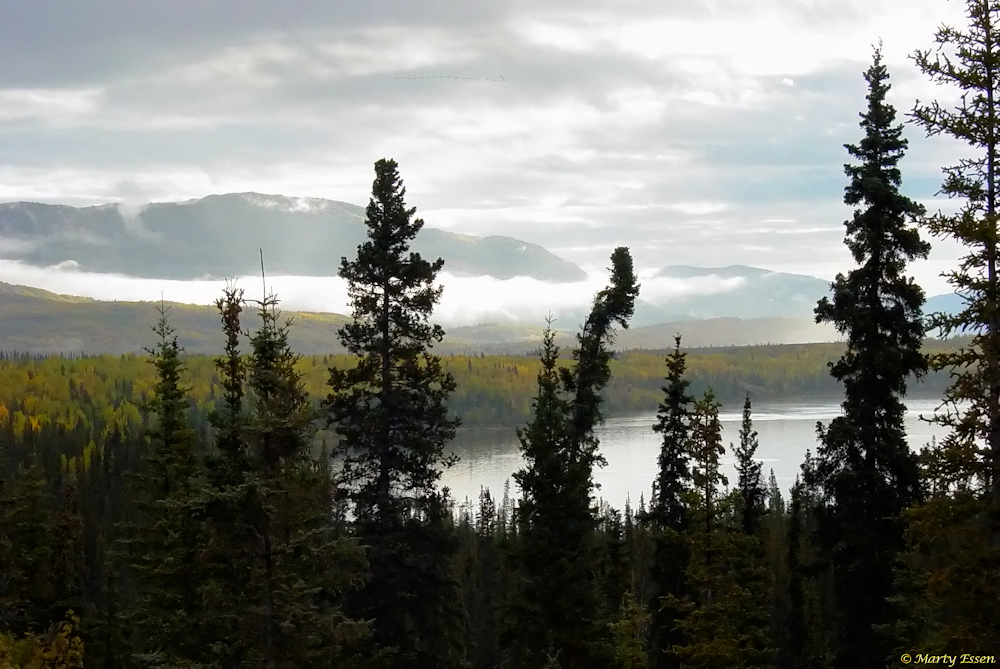 Marty's photo of the day #4482: This is a scenic shot from somewhere on Deb's and my epic journey to the top of Canada for my first book, Cool Creatures, Hot Planet: Exploring the Seven Continents. We've been hoping to redo that 5,572 mile-long adventure for many years. For the past year, we've really gotten serious about the trip, starting with buying my new Ford Maverick truck, acquiring updated camping gear, updated cameras, etc.
In theory, we will leave in a little over two weeks, but for now we're studying the Canada fire maps to find a safe route. One of the routes we hoped to take is now literally impassable, as the tiny town where we would need to get gas has been eradicated by fire.
On our last trip, finding gas stations was a challenge. The best time to attempt our trip is in the fall (because of the beautiful fall colors, lack of biting insects, and the Porcupine caribou migration), but it also means that many of the gas stations have shut down for the season. Sometimes gas stations are hundreds of miles apart, and now we will have the additional worry of wondering if the next gas station on our journey has burned to the ground.
But that's part of the adventure!