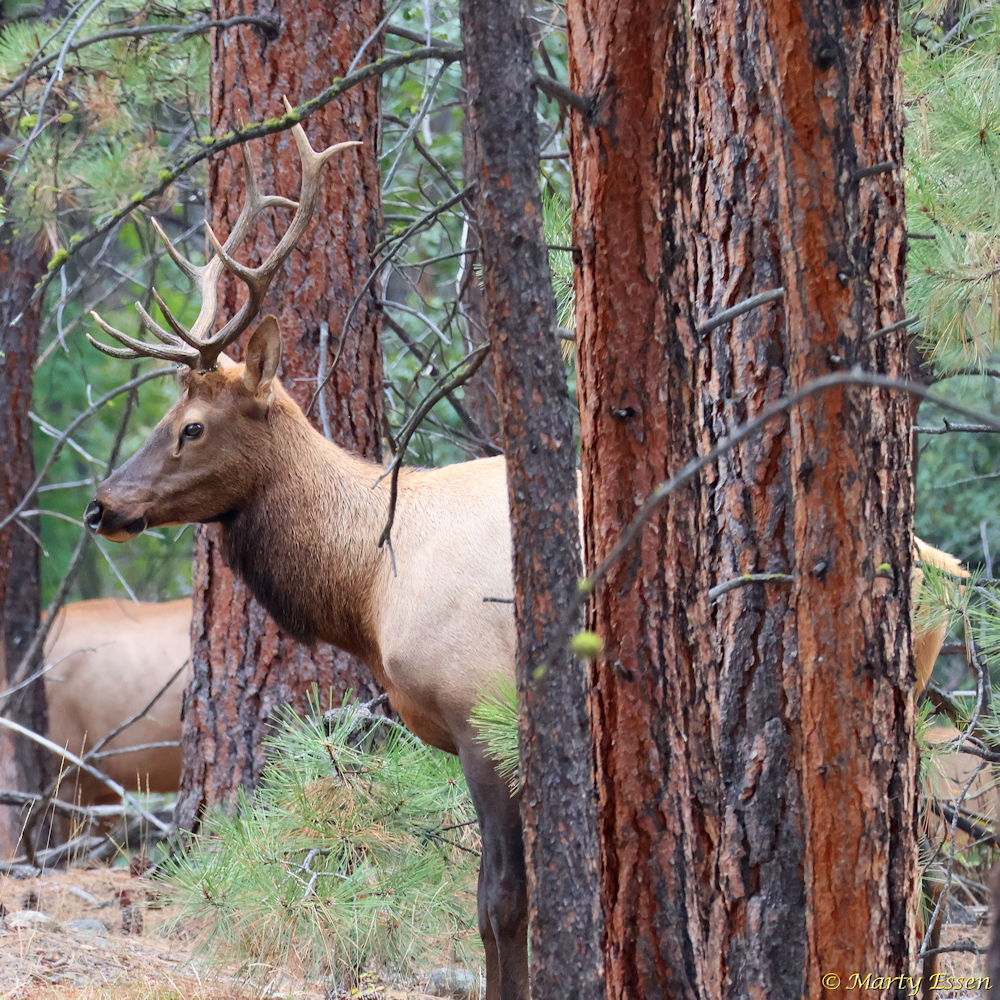 Marty's photo of the day #4499: I shot this elk photo yesterday morning on the Essen Wildlife Refuge. We get a lot of elk here, but because elk move to different locations depending on the season, seeing an elk on the refuge with a full rack is rare.
This bull was with five to fifteen others, but because they were hanging out in a thick stand of trees, it was difficult to get an unobstructed view. What makes me most proud of this photo is my dog, Nellie. Usually if I'm going out to photograph wildlife with her, I have a leash. This time I didn't have one.
When photographing any animal on the Essen Wildlife Refuge, my goal is to move in reasonably close, get the shot, and move back out without spooking the animal off the refuge (where people have guns and some likely poach). This time I had to do a lot of maneuvering to get an unobstructed view of the elk. Nellie wanted to "say hi" to the herd so badly she was shaking. Nevertheless, she followed all of my commands, which I gave to her in a whisper.
I got my shot—leaving the herd undisturbed and feeling safe enough to hang out for the rest of the morning.