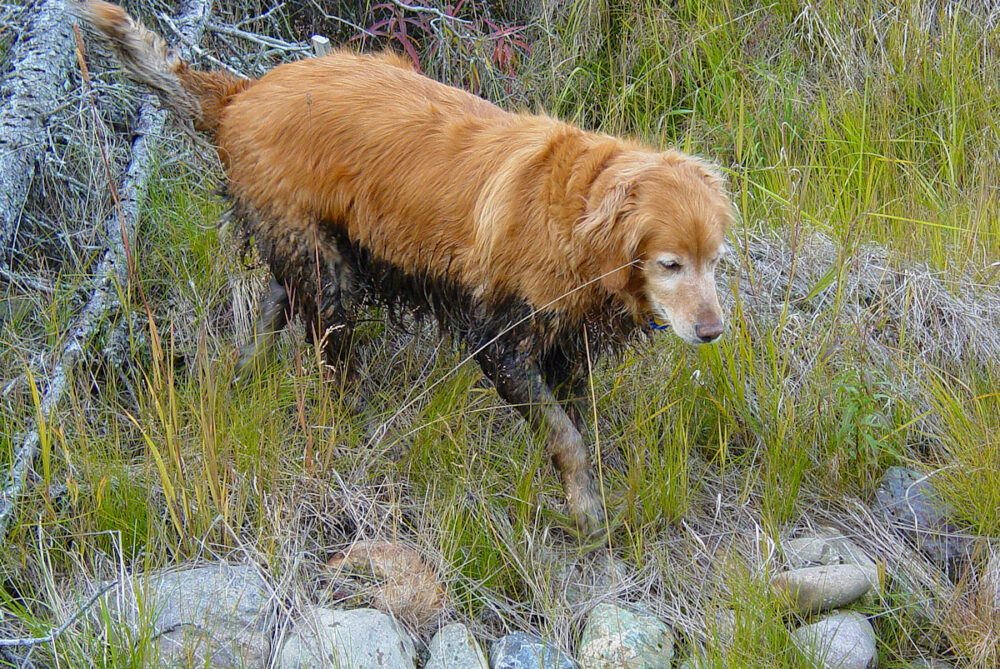 Marty's photo of the day #4500: In 2002, Deb and I and our dogs, Kate and Annie, traveled to the top of Canada in a 5,572 mile-long adventure that became the North American chapter in my first book, Cool Creatures, Hot Planet: Exploring the Seven Continents. That trip was as much for our dogs as it was for us. This photo shows Kate happily trotting back to the truck as her new Canadian alter-ego, "Fox Dog." Yeah, she wasn't allowed back into the truck until a major clean-up.
Now with a relatively new dog (Nellie) and a brand new truck (Ford Maverick) and no COVID restrictions at the border, this fall seemed like the ideal time to redo our top-of-Canada adventure. Unfortunately, forest fires are everywhere in Canada (thank Ronald Reagan for starting 40+ years of Republican knee-capping of environmental progress for that), and the route to the top appears impassable at this time.
So our top-of-Canada adventure has been cancelled. We're still going to Canada next week, but we will be heading to Vancouver Island and elsewhere. Like our last trip, we'll be winging-it most of the way, with very little predetermined. After all, we can't disappoint the dog.