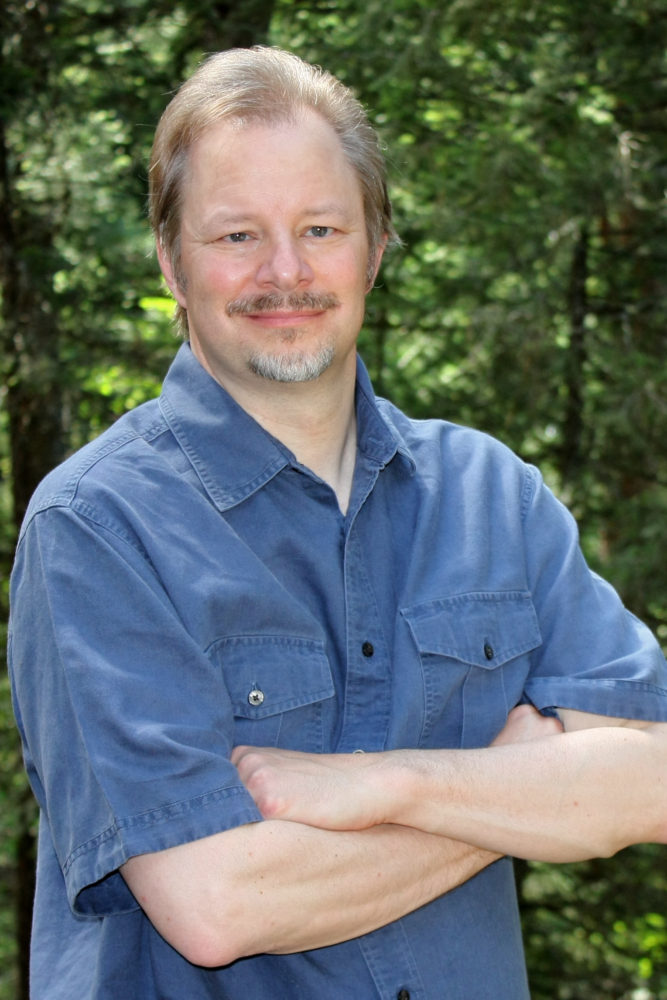 I just added an extra day to my "Don't Get COVID-19 and Die Tour." If you saw my post this morning, you know I was attempting to drive from Price, Utah to home in Victor, Montana today. My wife and some Facebook friends in Montana all warned me not to try it, because of the massive snowstorm that hit overnight. Still, I learned to drive a car with a clutch in Duluth, Minnesota, which is a city on a hill, next to Lake Superior. A mere foot of snow was nothing! I missed my wife and dog and was determined to get home.
Still, I'm not totally insane (usually).
Everything was going great until the turnoff at Jackson, Montana, which would take me through the Big Hole and up over Lost Trail Pass. I slowed at the exit ramp, which veered to the right, and at the bottom, I would simply turn left, drive under the overpass, and head for the Big Hole.
That was the idea anyway. Instead my rental van—with near-treadless rental car tires—thought it would be more fun to slide right through the crossroad. I took a deep breath, happy that no other cars were in sight.
I decided that—just to be careful—I would get back on the freeway and head two miles north to Dillon to see if I could get an up-to-date road report at a gas station.
This time the off-ramp went up instead of down, so there would be no problem stopping at the top. Or so I thought. My rental van failed to slow the slightest bit at the top; proceeded across the road I wanted to turn on to; and continued sliding down the on-ramp on the opposite side—threatening to insert me back on the freeway! Finally, the shitty little rental car tires took hold and I backed up the ramp, knowing I couldn't leave town.
From there, I pulled over, booted up my laptop and my JetPack modem, and learned that the only place with a vacancy was a Super 8. While the Super 8 was a hotel that might require me to be close to people in hallways and in elevators, it beat sleeping in the van (I had a sleeping bag with me for just such an occasion).
I headed for the Super 8, but just before I got there, I spotted a seedy-looking motel with nothing but trucks in the parking lot. This was not the kind of motel you find on the internet. Normally I'd pass by such an establishment, but because of COVID-19 and all of the stuff I had to carry in from the van, a motel was my preference. I decided to give it a try and snatched up one of their last rooms.
"Oh, and look at that!" I exclaimed to myself. "There's even an open parking space in front of my room door—right next to the big Dodge Ram with the truck nuts."
I pulled in just as my truck-nut-neighbor stepped out of his room. He looked me over, and now with my new long hair, I immediately felt as if I were living in Bob Seger's song "Turn the Page (On the road again)." Well, in such situations it's always better to be living in a Bob Seger song than living in "Dueling Banjos."
And hey, as seedy as the motel looks from the outside, my room isn't half bad—and there are no bloody tissues anywhere!
In the morning, I'll drive the final 150 miles of my 2,600-mile "Don't Get COVID-19 and Die Tour." My amazing wife has already snow-blowed our long gravel driveway, so I can't pout about my situation. Unless, of course, more men in truck-nut-trucks show up—and they flash their banjos at me.