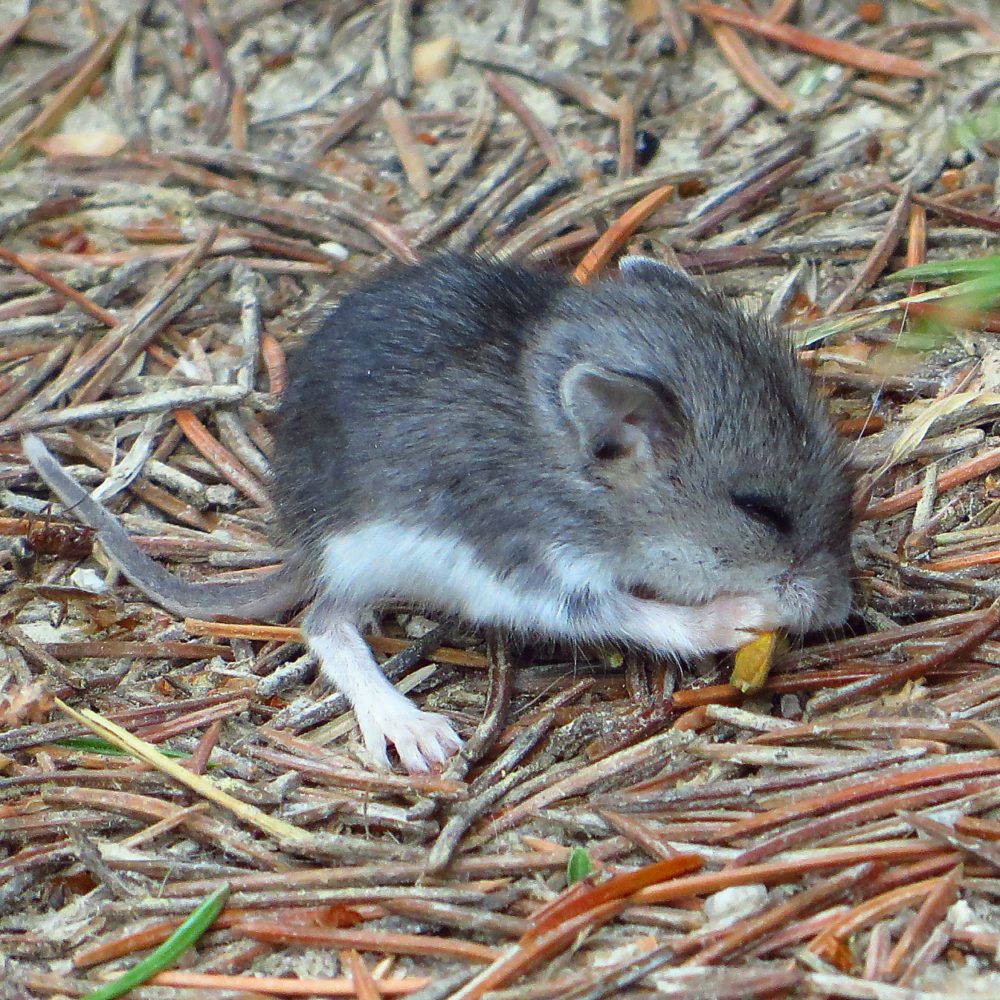 Marty's photo of the day #3025: Living in the forest at the edge of the mountains, surrounded by the Essen Wildlife Refuge, is mostly wonderful. It's beautiful and we see so much wildlife. All the animals are protected here—I just wish they would understand that the Wildlife Refuge does not include the inside of our house. Right now we have a mouse problem. Our house is in like-new condition, and we had it built as-solid-as a rock. There aren't many ways in, but the dryer vent or the stove vent seem to be the likely culprits.
We've always gotten a mouse or two in the fall. This year, however, I bought some live-traps that never fail. During the past two weeks, I have caught 33 mice! In fact, we have what we call "The Nine O'Clock Mouse," because just about every evening at that time, we catch a mouse in the laundry room. Then I pack up the mouse and release him/her a half-mile away, on the other side of the river. There's no way it's returning.
I have no idea how long a Nine O'Clock Mouse will visit us, but a few nights ago I dropped off the mouse, got back in the car, and promptly spotted a huge mountain lion! Seeing a mountain lion in the open is a rare occurrence. So if that lion will continue to greet me at nine o'clock, let the mice keep coming!