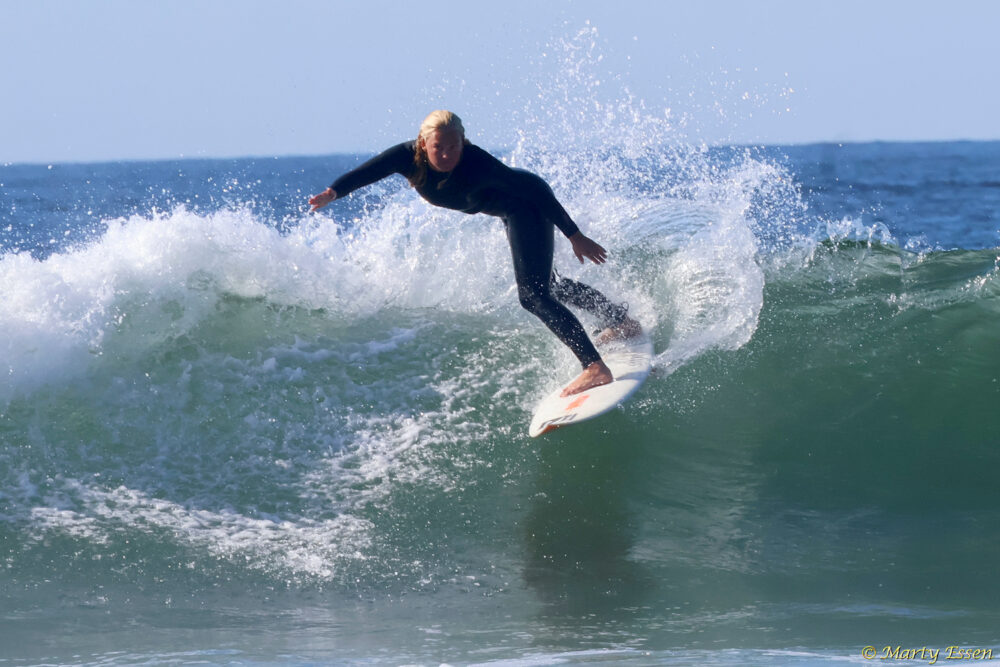 Marty's photo of the day #4518: Deb's and my two-week-long vacation on Vancouver Island was a fallback vacation that we decided on only two weeks before we departed. It truly was a "winging-it" adventure. Previously, the Covid-19 Pandemic canceled our Bonaire trip (now planned for next year), and then massive forest fires canceled what was to be our September trip to the very top of Canada. We absolutely had to do something!
So when we arrived on Vancouver Island, I had low expectations. Even several days into the trip I found myself saying, "Since this is our one-and-only time on Vancouver Island . . ."
But as we acclimated to the island, and found places where we could get away from the crowds, we fell in love with the place. In fact, we are now eager to go back.
What does that have to do with the woman on the surfboard? Never before did I have any interest in surfing. Then one day, while Deb read to me a description of a beach where surfers frequented, I had a sudden urge to photograph them. Ultimately, Deb, our dog Nellie, and I spent many hours on two different beaches between Tofino and Ucluelet on the western side. We all had a blast walking the beaches, and I had so much fun photographing the surfers. Most of the surfers fell within seconds of getting up, but a few were very good. The first beach was dominated by male surfers, and the second beach was dominated by female surfers. Overall, I give the women an edge in surfing talent—especially the woman I'm featuring in today's photo of the day.