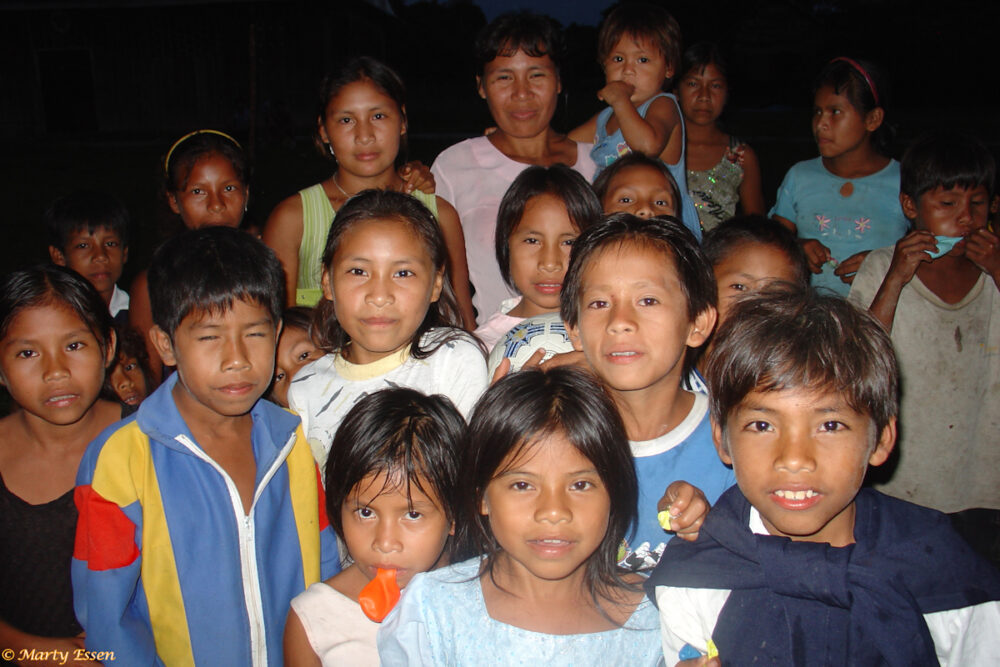 Marty's photo of the day #4195: Hanging out for a few hours with members of the Yagua tribe along a tributary of the Amazon River was a big event for both visitors and residents. Deb and I brought the children harmonicas, T-shirts, and bubbles, and in return we got to walk through their village and were even invited into their huts.
Our actual visits with the Yagua of Peru are chronicled in my first book, Cool Creatures, Hot Planet: Exploring the Seven Continents. Then, for my most recent novel, Doctor Refurb, I used my memories of those visits to create a fictional tribe in 1958 Brazil that was abused by a Christian missionary.
Christian missionaries have an appalling record of abusing Central American and South American tribes. Even though what I wrote in Doctor Refurb was fiction, it was inspired by real reports of abuse, and what I learned while exploring a cave in Belize with a native man, who showed me where his people hid from the Christians—so they could practice their own religion.
As for this photo, what makes it for me are the shorter children peeking through the group, trying to be seen.