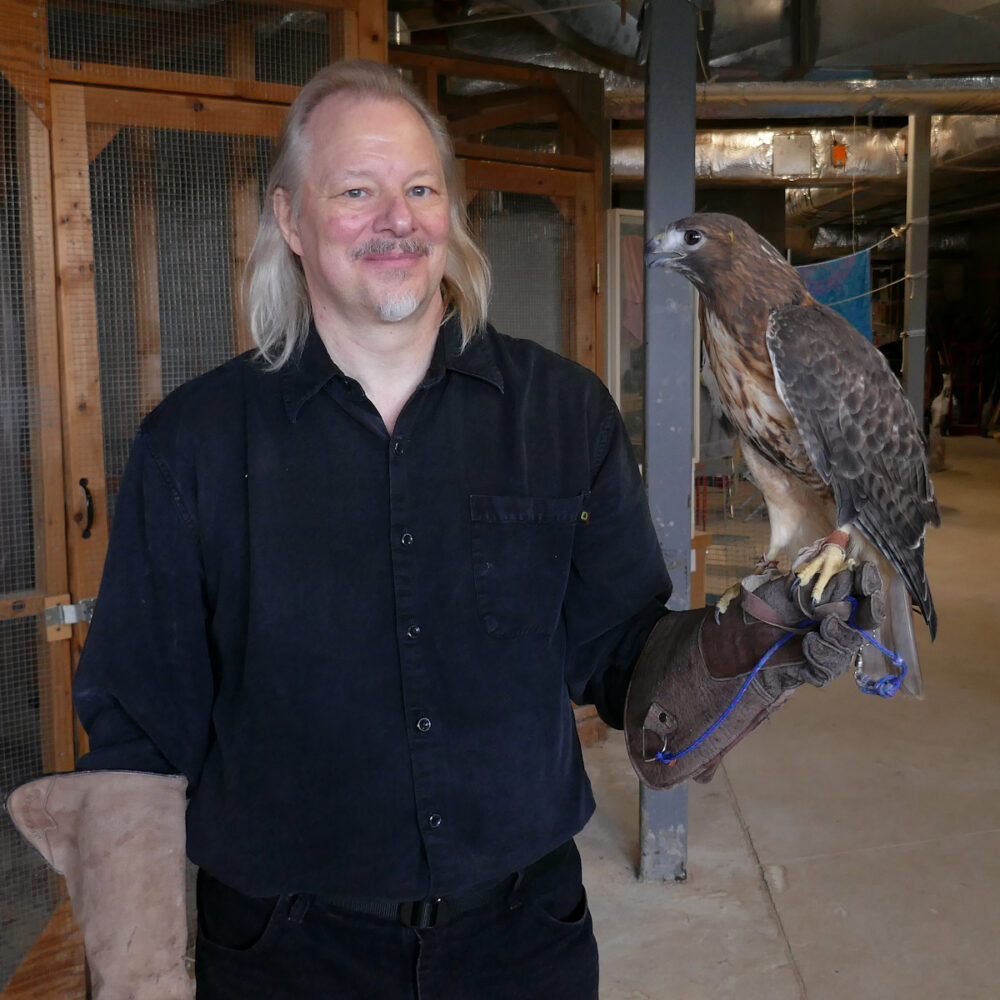 Marty's photo of the day #3960: Greetings from Athens, West Virginia. The most intense part of my April tour is over—flying from Montana to North Carolina, renting a car, and then driving 2,000 miles from gig to gig, as I performed "Around the World in 90 Minutes" at colleges and one nature center over six straight days in North Carolina, Pennsylvania, and New York. Today I have a day off before one final gig, heading home for two days, and then flying out again for another gig.
Today's photo is from yesterday at the Tanglewood Nature Center in Elmira, New York. I was a little nervous about performing my show at 10:00 a.m., and Elaine, the director, thought we could have as few as five attendees. Then, surprise! The entire auditorium filled up! Yaaaaaaaaaay!
After a fun show, lots of Q & A, and selling every book I had with me, except for one, I got my behind the scenes tour. When I first started speaking, I mixed in quite a few nature centers and zoos, but over the years those types of venues lost their funding to pay for me, (Tanglewood got a grant to pay for me this time), and I've really missed the after-show opportunities to hold and interact with the animals. Over the next few days, I'll share some of my after-show experiences at Tanglewood. Here's the first one: me with a red-tailed hawk. This hawk (a rescue animal) was a bit wilder than some of the other birds I've held in the past, but eventually we came to an understanding.
Here's what's left of my April tour:
April 25, 7:00 PM, Concord University, Athens, WV
April 27, 12:30 PM, Palm Beach State College, Belle Glade, FL
April 29, 8:00 PM, Augustana University, Sioux Falls, SD
(All shows are in-person, except the Florida show, which I will present via Zoom)