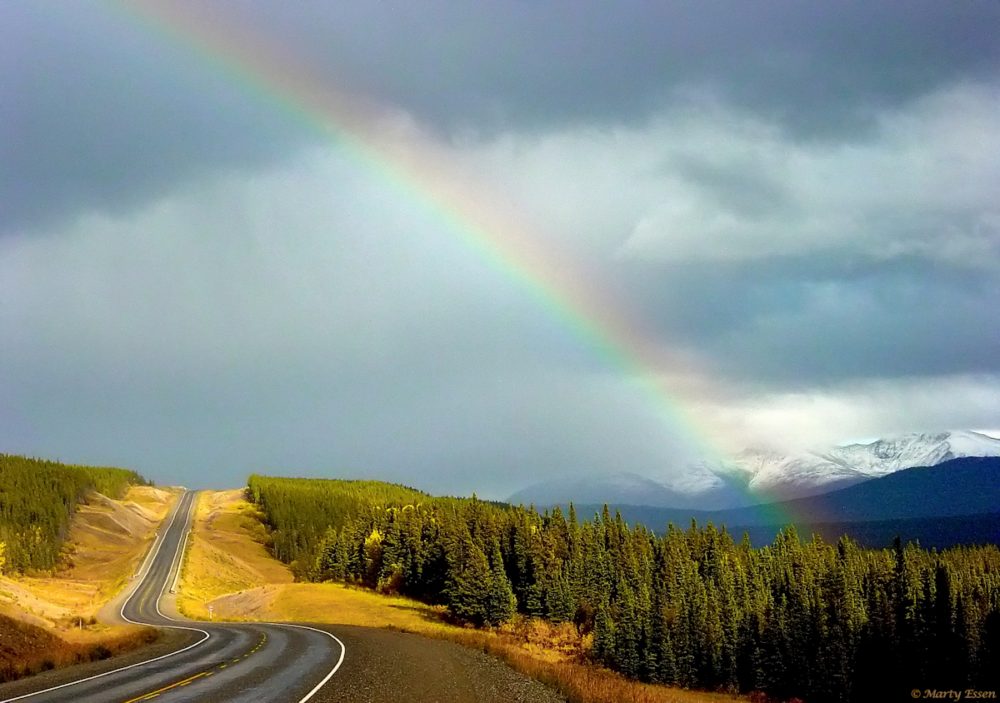 Marty's photo of the day #3473: This is Alaska Highway, somewhere in British Columbia. Here's what I wrote about the highway in my first book, Cool Creatures, Hot Planet: Exploring the Seven Continents:
An hour or so later we reached the town of Dawson Creek, British Columbia, and the official start of the Alaska Highway. The image that comes to mind when I think of the Alaska Highway is a dirt road littered with broken down automobiles and dotted with potholes that could hide a pumpkin. That image may have been true years ago, but now the road is paved, and stalled vehicles are an anomaly.
Construction on the highway commenced in 1942, after the Japanese bombed Pearl Harbor. Because Alaska was isolated and vulnerable to attack, an overland military supply route and a linkage to airfields were crucial. This led to the building of the 1,422-mile road in an amazing eight and a half months. The United States built and paid for the project, while Canada provided the right-of-way and waived duties and taxes. After the war, each country took responsibility for maintaining the road within its respective boundaries.
While the achievement of building the highway in the extreme conditions of the far north impressed me, the continued improvements disappointed me. Don't get me wrong. I understand the need for a smooth, well-maintained road. I just wish I had had the foresight to drive the Alaska Highway before it lost its ruggedness.