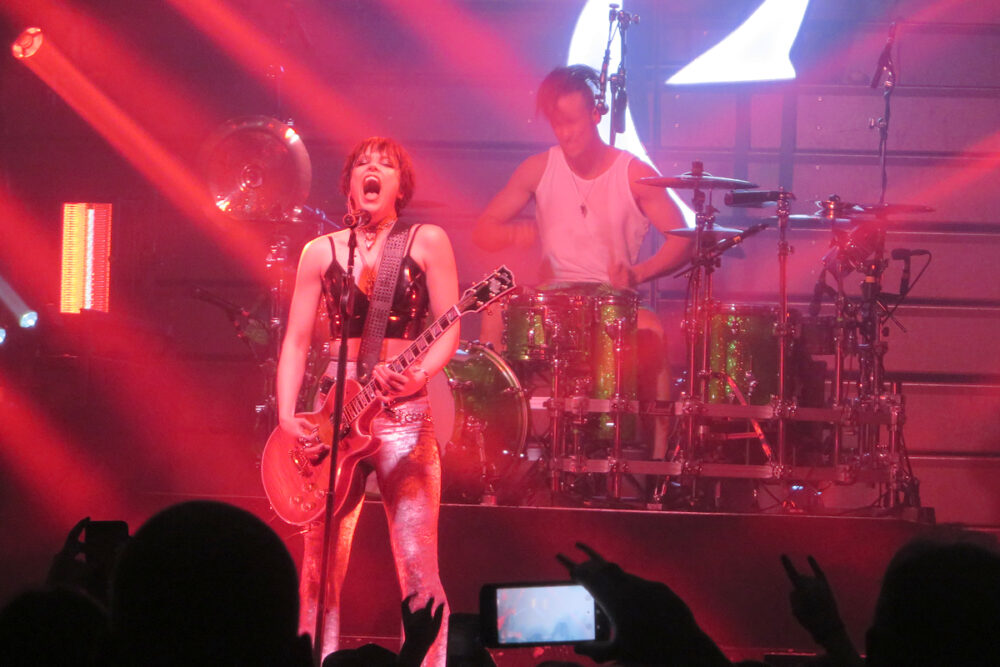 Marty's photo of the day #3976: Deb and I had tickets to see Halestorm and Evanescence in Portland, Oregon on November 5, 2021, but it was an indoor concert and the COVID-19 pandemic was in the midst of yet another surge. So we chickened out and reluctantly sold our tickets. This summer, we get another chance. We have second row tickets for Halestorm at the KettleHouse Amphitheater (a "small Red Rocks" near Missoula) on May 30th,and second row tickets to see Evanescence at the USANA Amphitheater in Salt Lake City on September 9th.
Both shows are outdoors, so we're going—no matter what. It's also why I'm refusing to complain to Mother Nature for giving western Montana what advance forecasts show as the coldest, wettest month of May in a long, long time. May can be as cold and miserable as it wants to be, because Mother Nature and I have an understanding—May 30th is going to be gorgeous!
This photo is from when Deb and I saw Halestorm the first time, April 20, 2019, in Billings, Montana.