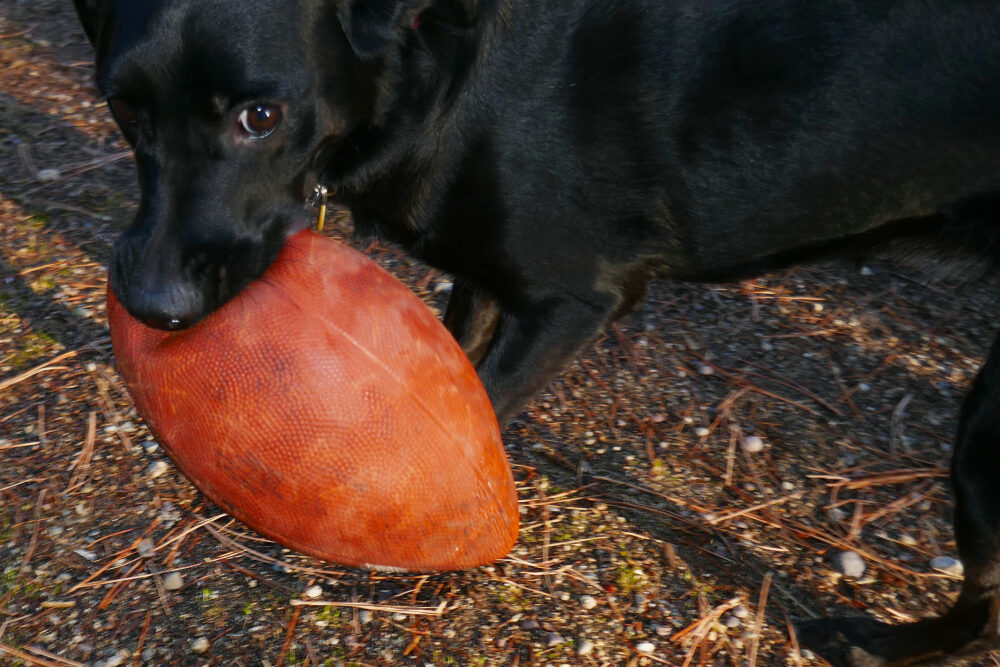 Marty's photo of the day #3797: Nellie thanks everyone for all the birthday wishes yesterday—except the skunk!
Yes, last night I took Nellie outside for her final pee break before bedtime. She's really good about staying in sight at night, but last night I stepped into the garage just long enough to toss a bottle in the recycling. When I stepped back out she was gone. At night she wears a flashing red light, which is hilarious to watch bouncing through the forest in the dark. When I couldn't spot the light and she didn't come back after several calls, I started to worry. Finally, she showed up, all submissive, as if she'd been a bad dog.
The next forty-five minutes were as miserable for me as they were for her. Outside, in the cold, I gave her a hydrogen peroxide/baking soda/dish soap bath followed by two baths with just shampoo. By that time she smelled mild enough that she was able to sleep in bed with Deb and me.
Since we moved to Montana, in 1996, every one of our dogs has received at least one skunk greeting. Of all of them, Nellie was the easiest to clean up. I attribute that partly to her shiny fur and partly to her incredibly fast reflexes. I think she got out of there right away.
Oh, and this morning on our first time outside, she went right back to where she encountered the skunk: "I want to check out that big stinky squirrel again, Dad! I'll be real careful this time—I promise."