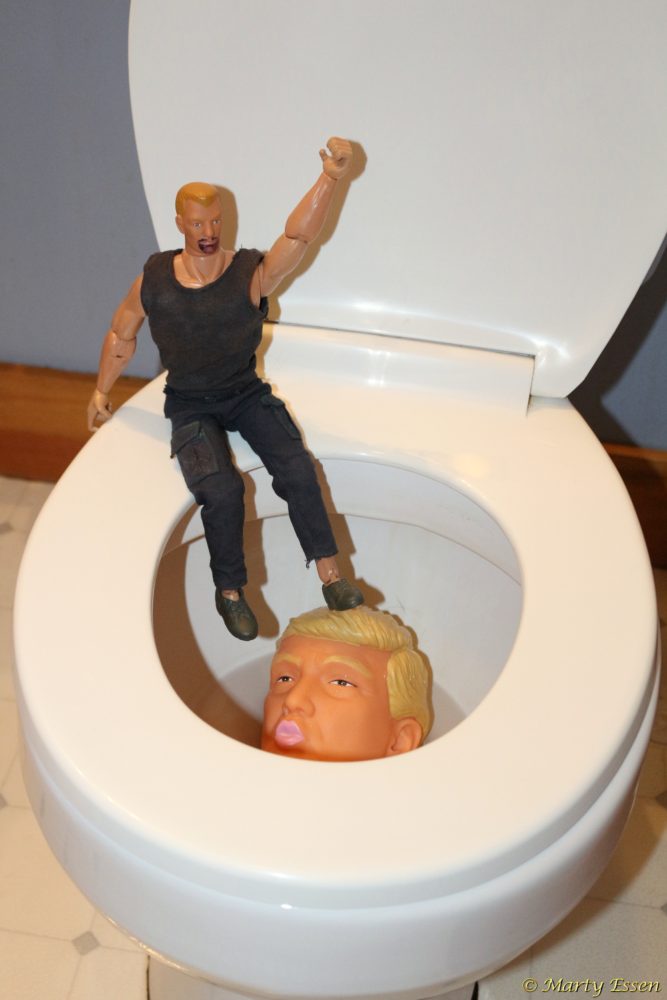 If you follow the adventures of Martyman, you know he's the most well-read action figure in America. It's one of his superpowers. This morning he was up early, reading the news, and learned that Donald Trump had told congresswomen Ilhan Omar and Rashida Tlaib to go back to where they came from. That got the wheels turning in his brilliant action-figure brain:
"What if, in an act of solidarity with the congresswomen, I sent Mr. Trump Head back to where he came from?" he asked himself.
This was the scene that greeted me when I stepped into the bathroom this morning. Go Martyman!