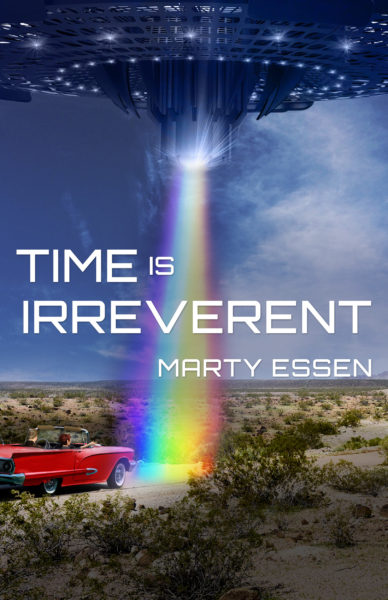 This has been one of the most unexpected weeks I've had in a long time. First, Deb and I streamed a Within Temptation concert and decided the band was so good that we had to experience them in person. Next thing you know, we have tickets to their concert in Milan, Italy this December. Hey, we've both been working nonstop, and haven't taken a vacation in two years—we've earned a break.
Then, apparently, something got screwed up while preparing the advance listing for "Time Is Irreverent," and instead of the novel going up for sale on March 1, Amazon started selling it immediately. Ouch! I had interviews, promotions, and reviews to set up before the publication date. Needless to say, I'm working my tail off putting into place what I thought I had three more weeks to do.
Oh, well! The book is off to a great start, working its way up several Amazon Best Seller and Hot New Release charts. To help achieve sustainable momentum, the Kindle version is temporarily specially priced at just $2.99, and the trade paperback (with the silky-feel cover) is just $14.95. So if you're interested in a book that will piss-off Republicans, make you laugh out loud, and—at least temporarily—relieve you of your Donald Trump-related depression, now is the time to buy.