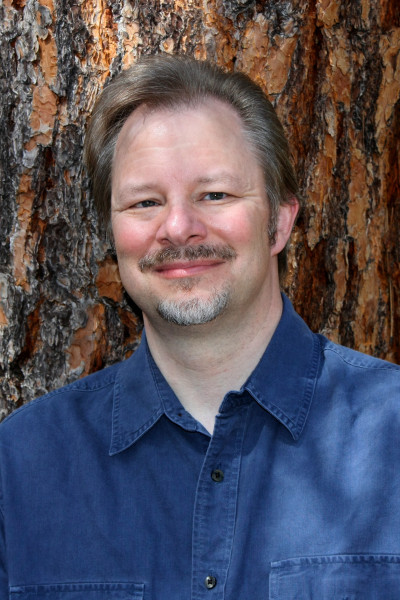 Sometimes I forget that being the most outspoken liberal in the ultra-conservative Bitterroot Valley of Montana puts me on the Republican's Most Hated List. For years I have been getting into the face of conservatives via my guest columns in the Missoulian, Ravalli Republic, and Bitterroot Star newspapers. This has generated some hate mail and hate phone calls. It's also caused numerous people to cancel phone service with my phone company, Essen Communications Corporation. Generally, though, nothing to be concerned about.
Yesterday (Sunday) my guest column, "The Cult of Republicanism," ran in the Ravalli Republic, completing my run of the three local newspapers (plus others elsewhere). The Ravalli Republic ran the column at the top of their Editorial Page, with my photo and a huge headline.
Because I'm a writer, who works long hours and lives in the country, I don't "go to town" often. Today, however, I ended up at a small grocery store. I wasn't in the checkout line for five seconds before someone asked, "Are you Marty Essen?"
Without thinking, I looked into the eyes of a tall man, who I didn't recognize, and said, "Yes, I am!"
His next words were, "They want to shoot you!"
I simply smiled and said, "I know."
As things turned out, the person speaking to me was a liberal, who had run for public office before. So everything was friendly, and he complimented me for the newspaper columns I have been writing.
That being said, I probably should stop volunteering my name so easily. The right-wingers here do have a reputation for violence. In fact, in 1998, a movie came out about the Bitterroot Valley's own domestic terrorists. Perhaps you've seen it. It's called Nightmare in Big Sky Country.