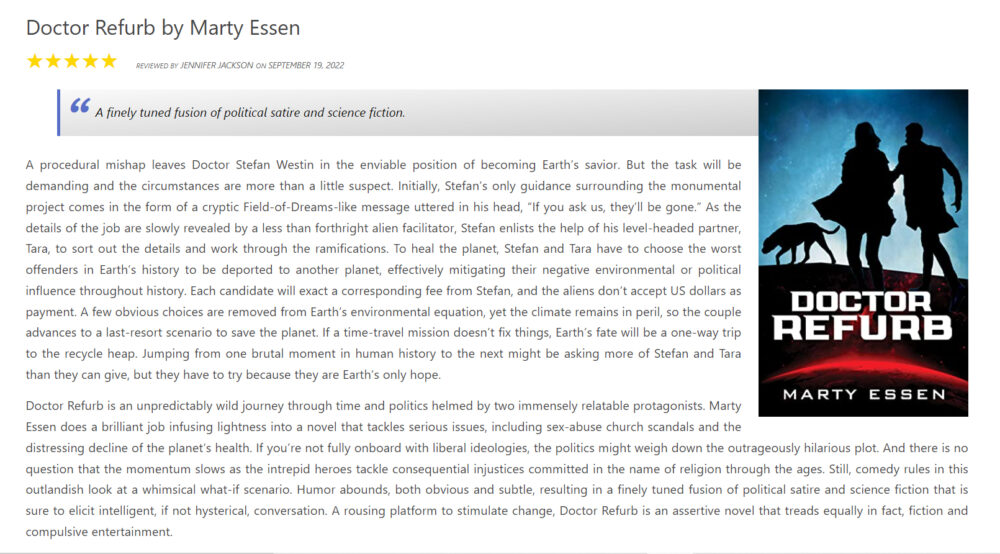 Great reviews keep coming in for my new science-fiction political-comedy, Doctor Refurb! This one, from Indies Today, arrived this morning.
Reminder: If you live in western Montana, I will be telling stories and signing all seven of my books at 6:00 p.m., this Wednesday, at Chapter One Book Store in Hamilton. Please stop by!
For everyone else: All my books, including Doctor Refurb, are available for immediate purchase at Amazon and other internet bookstores. Your local bookstore can also order any of my books, if they don't already have it in stock.