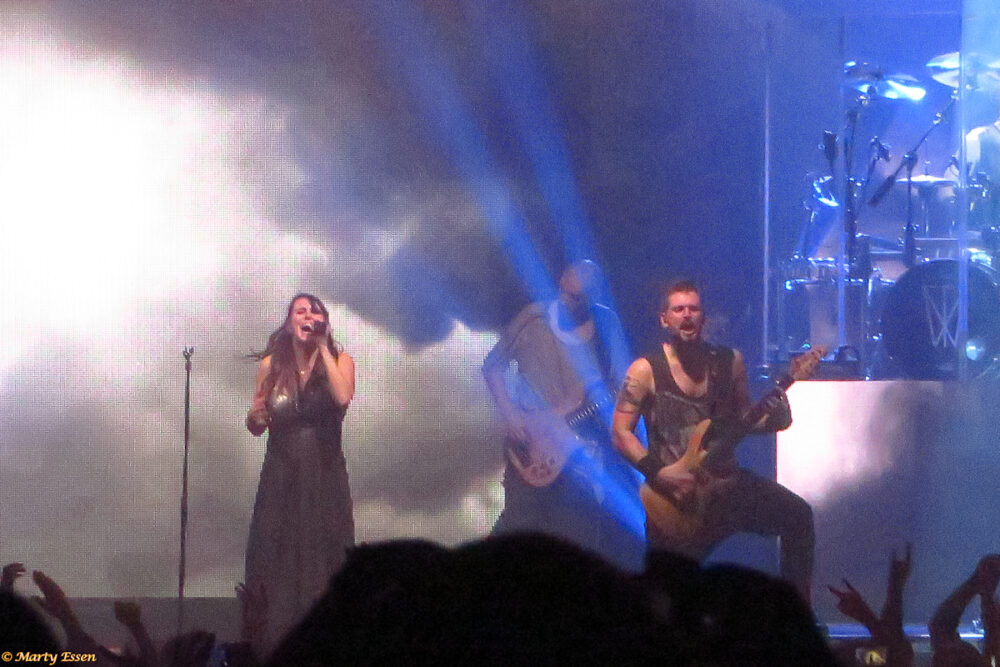 Marty's photo of the day #3900: The gravel road that climbs to Deb's and my house was too icy this morning for my usual bike ride, so I worked out indoors on my elliptical machine. Within Temptation provided my workout music this morning, and it gave me a warm, fuzzy feeling as I reminisced about Deb's and my trip to see the band in Italy.
Ah, live music! I feel so sorry for Within Temptation. They have a huge European double-bill tour with Evanescence that has now been cancelled twice due to COVID-19. Their next attempt is to start that tour in Munich Germany on November 9, 2022.
My live touring has also been affected by the pandemic. My February college speaking tour had to be moved. My next tour is in April. I kick it off with a Zoom show in Chicago and then fly to Charlotte to begin an in-person tour that will include shows in North Carolina, West Virginia, Pennsylvania, and New York. I have my fingers crossed that it will happen!
I shot today's photo at the amazing Within Temptation concert Deb and I saw in Milan, Italy.