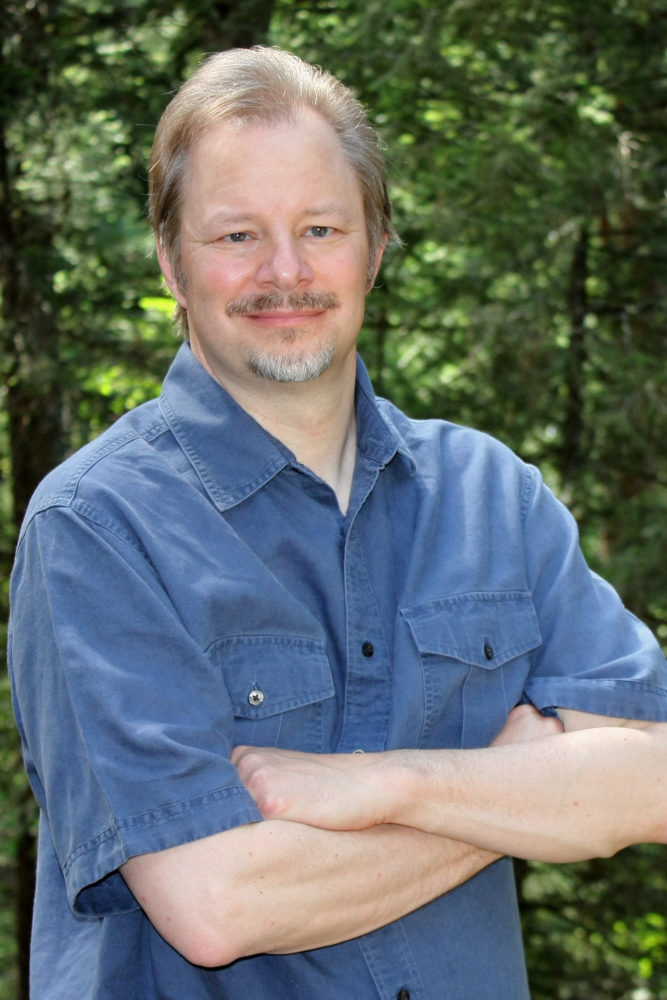 I feel almost guilty saying it, but Deb and I have adapted quite well to life in the year 2020. While we mourn the massive Trump-induced deaths, racial injustice, out-of-control cops, and the slow murder of our planet, curling up in a corner and whimpering isn't our style. We're doing what we can to bring about change—Deb has made hundreds of phone calls on behalf of the Montana Democratic Party, and I have written multiple Republican-condemning guest columns, published in numerous newspapers.
We've even managed to make a living along the way. When the COVID-19/Trump Pandemic first hit, I wrote my upcoming sixth book, Hits, Heathens, and Hippos: Stories from an Agent, Activist, and Adventurer. After that, I invested in a broadcast-quality webcam (having to pay three times the retail price because they were selling out as fast as toilet paper). Since then that camera has paid for itself over and over. Colleges have been booking the Zoom version of my show, Around the World in 90 Minutes, at a rapid rate, and Deb has adapted her weaving teaching to Zoom as well. We now have our own makeshift broadcast studios—mine on the first floor and hers on the third.
This weekend we've had to do some precision juggling. Last night I performed a Zoom show for Trinity College in Hartford, Connecticut, and as soon as I finished, Deb grabbed my camera and hurried upstairs to make the final adjustments in her studio for the weekend-long Zoom class she is teaching for the Chattahoochee Weavers Guild in Atlanta, Georgia.
My job this weekend is to keep Nellie (our eleven month old Lab-mix puppy) quiet while Deb teaches. It's a tough job that involves lots of doggie kisses, cuddles, and running around outside. Somehow we'll "suffer" through.
All in all, Deb and I are looking forward to a very different Biden-run 2021 America, but until then, we're doing what we can to make some positive accomplishments during the final months of the Trump Pandemic.