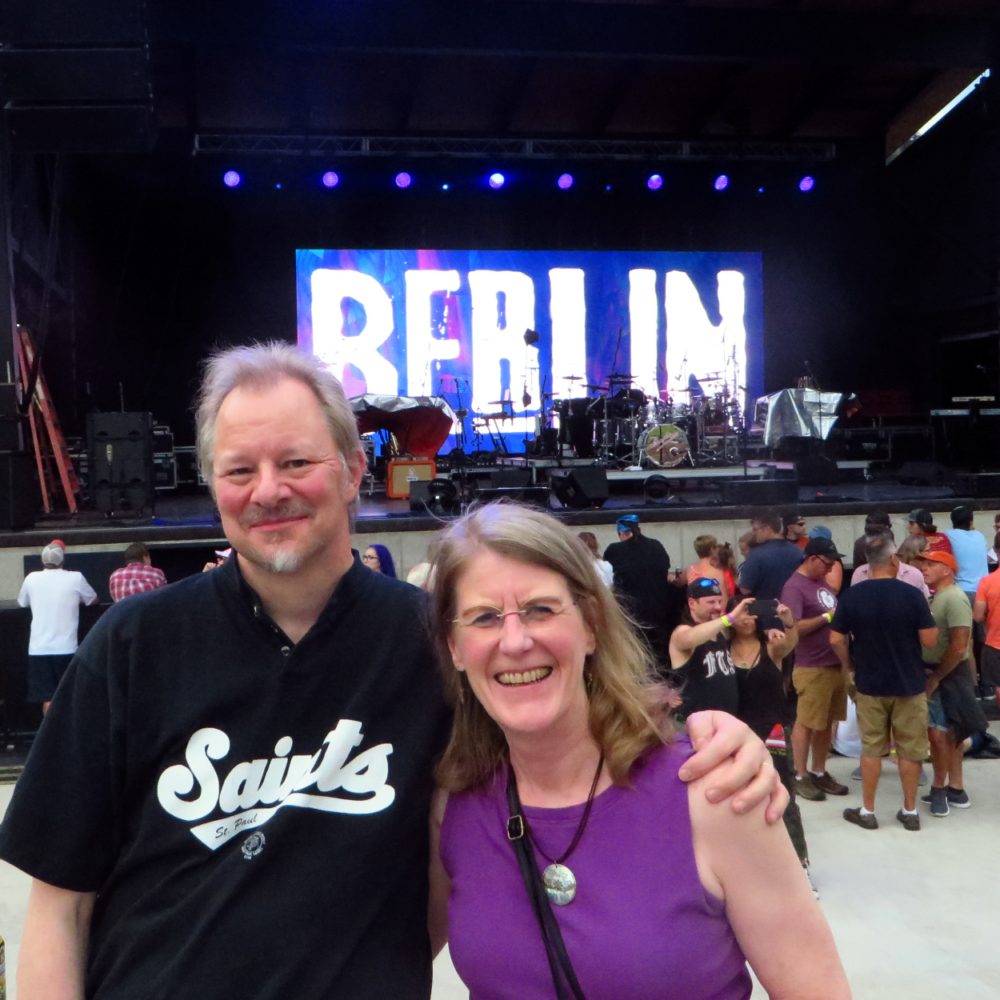 Marty's photo of the day #2974: This is Deb and me at the KettleHouse Amphitheater, before last night's Berlin, Orchestral Manoeuvres in the Dark (OMD), and B-52s concert. Although I prefer solo headline shows—because the bands go deeper into their music, play longer, and tend to interact more personally with their audience—Deb and I have been to three outdoor, three-act concerts in recent years. And in all cases, we didn't go to see the headliner.
The first was Cheap Trick, Joan Jett, and Heart in Salt Lake City, where Joan Jett was the primary reason we attended. The second was X, Garbage, and Blondie in Boise, where Garbage was the primary reason we attended. And last night in Bonner (just outside Missoula), Berlin was our main reason for going.
In my opinion, in all three cases the middle act put on the best show. At the first concert, Joan Jett and Heart were both good with a slight nod to Joan. At the second . . . well, Garbage puts on one of the best shows in the business, so while Blondie was a lot of fun, they had a tough act to follow. Last night, Berlin was outstanding—although being the first act, their show was way too short. The B-52s were fine, but they haven't quite defied age as well as others from their period. That brings me to OMD. I have casually liked the band—and even have a few of their albums—but never had any desire to see them live. Of all the bands on the outdoor three-headliner-shows Deb and I have attended they were the biggest surprise. Frontman Andy McCluskey was athletic and hilarious and the crowd loved them.
Regarding outdoor music venues: having seen shows at Red Rocks (Grace Potter) in Colorado and those mentioned here, I have to say that the KettleHouse Amphitheater is my favorite. We're so lucky here in Montana to have such a great outdoor venue. For those who will never see a show at the KettleHouse, think Red Rocks only more intimate and more comfortable.