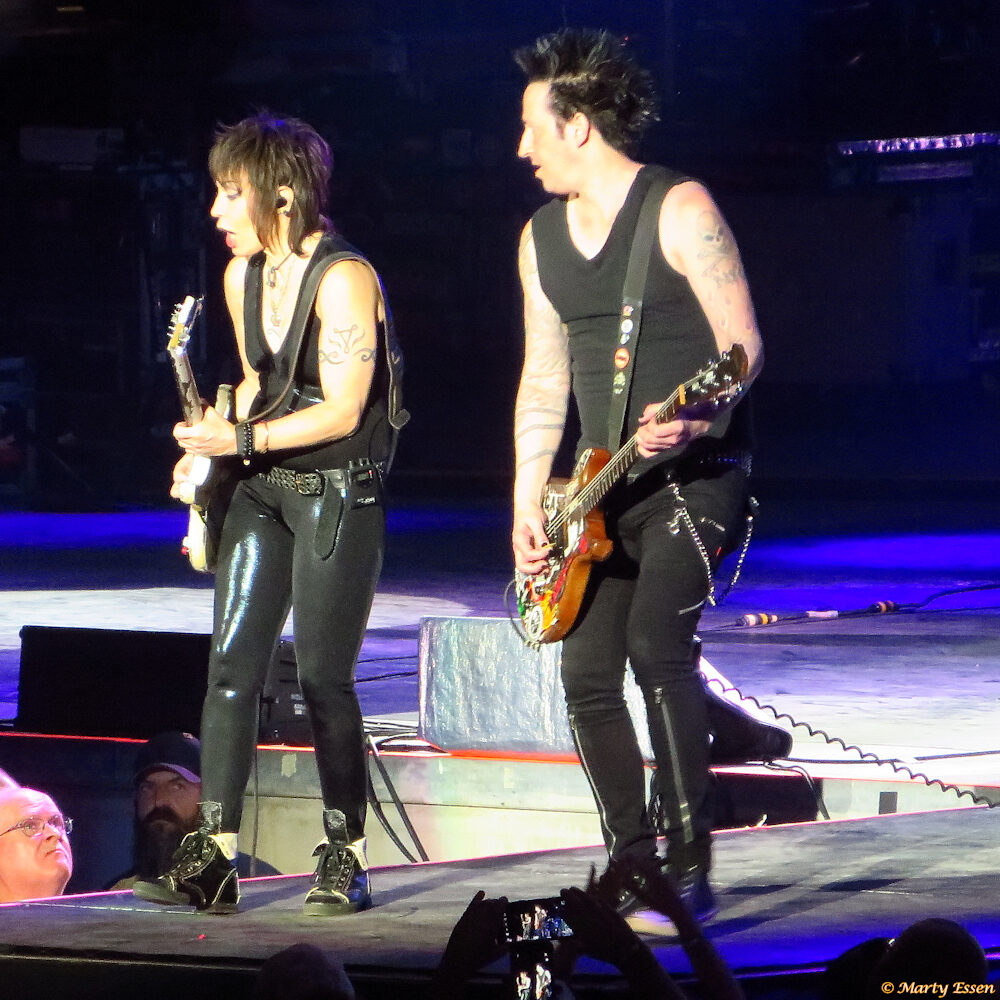 Marty's photo of the day #4128: This week I'm taking a break from wildlife photos to post some of my favorite concert pictures. I have been a Joan Jett fan since I was the only kid in my high school with all The Runaways albums, and back when I was a partner in my first talent management agency, Joan Jett's producer and engineer, Ritchie Cordell and Glen Kolotkin, even worked in the studio with some of our bands.
In 2016, Deb and I saw Joan Jett and Heart outdoors at the USANA Amphitheater in Salt Lake City. That venue is a seven-hour drive from where we live in Montana, but it makes for a nice mini-vacation because we can also visit Antelope Island.
I must admit that even though I enjoyed the Joan Jett and Heart concert, I didn't love it. I had seen Heart back in their heyday, and they just weren't as good this time around. The main reason for our trip was to see Joan Jett. If I closed my eyes, Joan was great—but concerts are supposed to be visual too. I shot more than 50 pictures during her show, and for the vast majority of them she was either looking down or looking to her right. I literally do not have a single good shot of Joan looking to her left, where Deb and I were sitting. Perhaps Joan was just having an off-night, a sore neck, or something. But as I watched, the talent manager in me wanted to walk up on stage and tell her, "Start over, and this time play to the entire audience!"
Oh, and for all the Christian Nationalist Republicans monitoring my posts: I'm sorry to disappoint you, but just like Melissa Etheridge (featured yesterday), Joan Jett did not try to groom or recruit anyone into a life of lesbianism. You'll just have to find another source to feed your hate today.