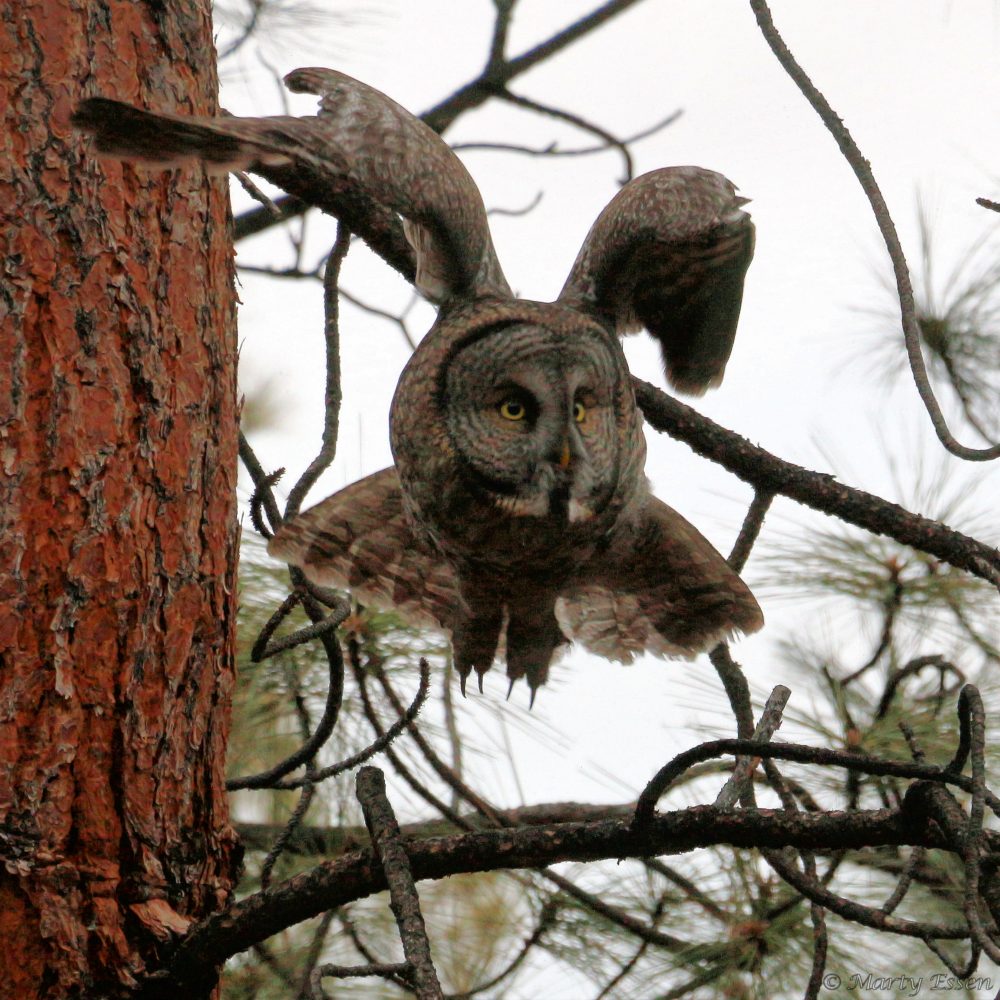 Marty's photo of the day #3486: My writing room is on the second floor of our house, and it features two walls that are mostly windows. The view of the Bitterroot Mountains and the forest below is wonderful, especially at sunrise. Two years ago a great horned owl landed on a branch right outside one of my windows and stayed long enough for me to photograph it. Late yesterday, an owl landed on the same branch. Without looking at it closely, I slipped out of my writing room and ran to get my camera. When I returned the owl was gone, but our dog, Nellie, was going crazy. I looked where she was barking and found the owl in a different tree, staring into our great room window wall. It wasn't the great horned owl I assumed it was; it was a great gray owl!
The owl hung around our house for about an hour, as Deb and I enjoyed watching it, and Nellie tried to launch herself through a window. The owl returned to the branch outside my writing room (I'll post that photo tomorrow), flew onto the arbor by the steps that go to our daylight basement, moved over to perch on the peak of our garage roof, and then proceeded to the tree in the middle of our circular driveway. All the while, the owl teeter-tottered its head, looking at us curiously. Eventually the owl disappeared, but it wasn't gone. I spotted it an hour later, flying through the forest below our house.
I often hear owls hooting around our home and occasionally see them, but never has one stuck around for so long or appeared to be so curious. I shot today's photo, as the owl took off from the branch outside my writing room.