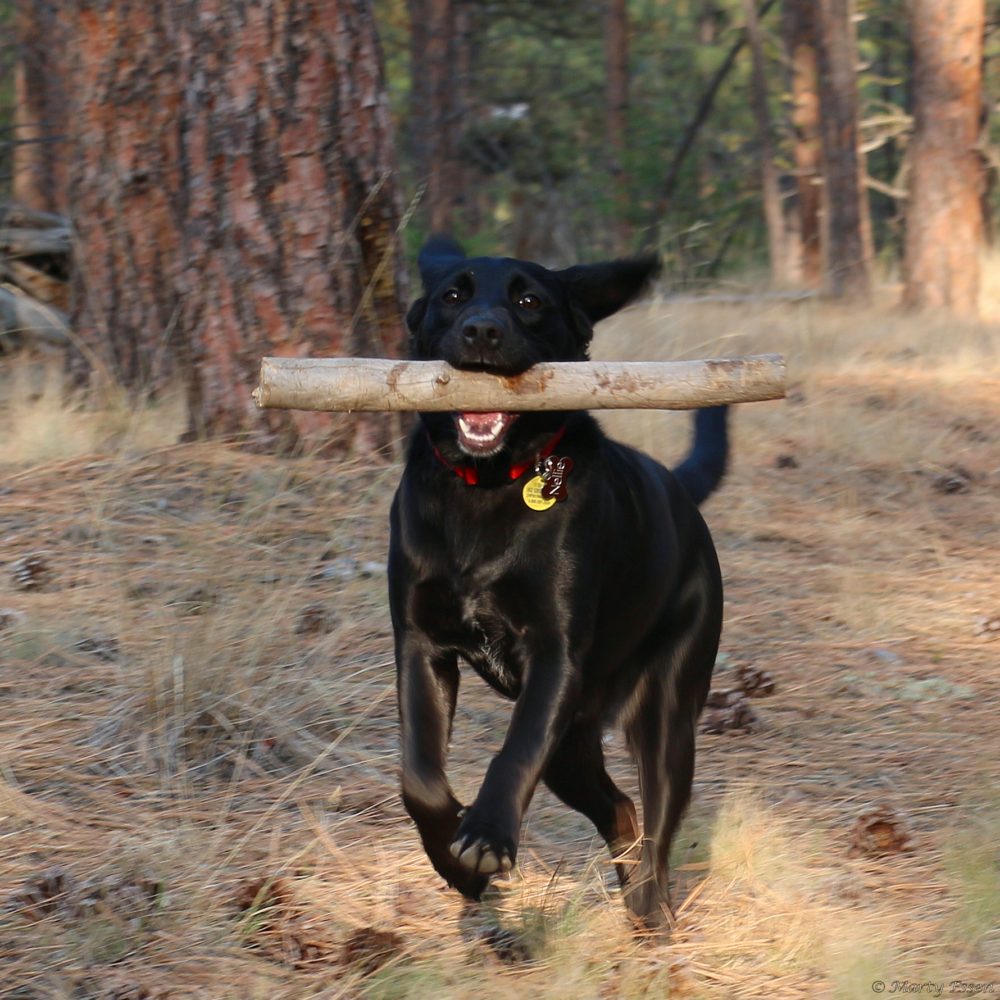 Marty's photo of the day #3388: Since Deb and I moved to Montana's Bitterroot Valley in 1996, we've had multiple dogs, including three adopted from the local animal shelter. We'll never know for sure what our adopted canine family members went through previously, but they've given us a pretty good idea.
Our first, Annie, (a white Lab-mix) was the best dog I've ever had. We were inseparable. Annie told us very quickly why someone abandoned her. She was a Lab that didn't like water, and she would cower anytime someone picked up a stick. In other words, she was a poor hunting dog, and her previous owner beat her for it. Annie lived to the age of 11 before dying of cancer.
Our second, Lucy, (a border collie-mix) destroyed our house twice before we cured her of extreme separation anxiety. I write about what she put us through in my upcoming sixth book, "Hits, Heathens, and Hippos: Stories from an Agent, Activist, and Adventurer." Lucy was obviously dropped at the animal shelter because ours wasn't the first house she destroyed. Deb and I knew if we didn't keep her, she probably wouldn't survive another adoption. She died recently at the age of 16.
Our latest, Nellie, (the black Lab-mix in the photo) has so much personality that she has the potential to match Annie as my all-time favorite dog. When we adopted her at the beginning of August, she was a skinny little thing. Now she's filling out nicely. Even so, Nellie's eating habits tell us that she was a stray for quite a while. She still eats every insect she can catch, and—get this—she picks mushrooms! Because of her mushroom habit, we never let her outside unaccompanied. The amazing thing is that she finds mushrooms that aren't visible. When I take her out for her nighttime pee break, she'll sniff them out in the dark, under beds of pine needles. Since Nellie's still not quite a year old, we hope she'll outgrow the habit—or at least forget about it when the snow comes. But for now, Deb and I spend a lot of time digging around in her mouth, extracting mushrooms and other contraband she hides in her cheeks.