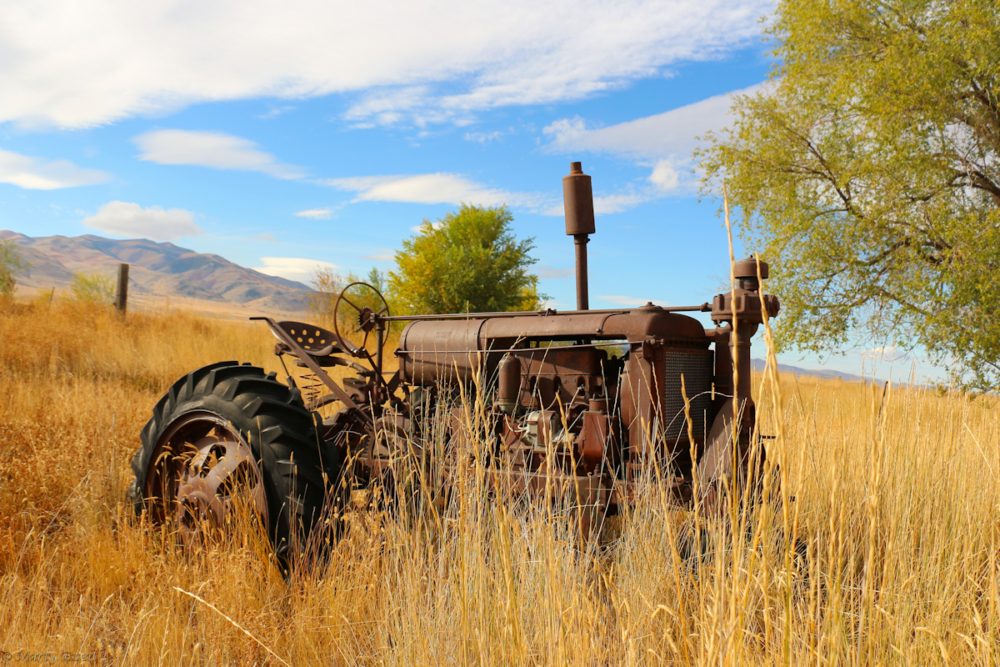 Marty's photo of the day #3406: Today is day #2 of my 2,600-mile roundtrip "Don't Get COVID-19 and Die Tour." I'm driving from Montana to Arizona. While there I will pick up some items of my late mother's that have been stuck in storage (in Sun City West), and then proceed to the southeastern part of the state to perform Around the World in 90 Minutes at Eastern Arizona College. I'm taking as many COVID-19 precautions as possible while traveling, and everyone at my show will be masked and attendance limited to 100.
Yesterday, I drove 760 miles in a little under 12 hours. I have been eating in my rental van and avoiding people as much as possible. And that appears to be a good thing. When I stopped at a gas station in Idaho, none of the customers or workers were wearing masks, and it is the same at the Parowan, Utah motel I'm at now. Additionally, I saw a large number of ranches along the way flying TRUMP 2020 flags. If I were a foreigner, unaware of geography or current events, I might think that COVID-19 didn't exist and that Trump was going to win in a landslide. Being that I'm an informed American, I know that the ranchers flying the flags are simply announcing to those passing by that they are members of the Cult of Willful Ignorance.
As for today's picture, in an effort to avoid public restrooms, I have been pulling off the freeway and exploring back roads to find the Men's Auxiliary Restrooms. On one such occasion, I found and old decommissioned road, walked down it a bit, and came across this great old tractor. My grandfather had one a lot like it.
Okay, it's back on the road. Tonight's hotel is in Sun City West.