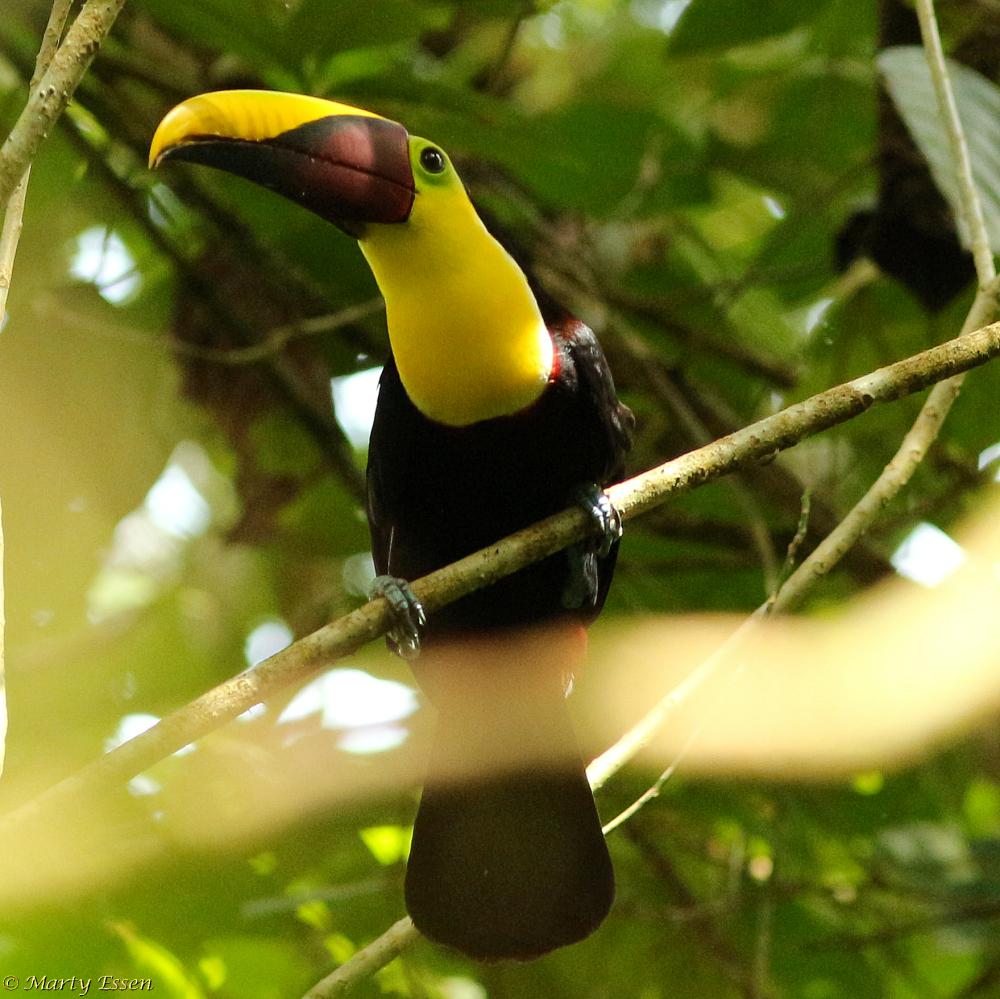 Marty's photo of the day #3161: The following short excerpt is from my second book, Endangered Edens: Exploring the Arctic National Wildlife Refuge, Costa Rica, the Everglades, and Puerto Rico:
As a writer, I know it's my duty to add excitement here by spelling out the sound of the call—with lots of dashes and exclamation points. But I'm sorry. It just can't be done. I even checked to see how other authors spelled out the call, but when I pronounced what they wrote, it wasn't even close to the sound a chestnut-mandibled toucan makes.
At the time, of course, I had no idea what I was hearing, other than something that was most likely a bird. Deb and I ran up the trail and tried to locate the source of the call. The call would repeat for a minute or so and then stop. Then, just when we thought the bird had moved on, the calling started again.
After several minutes, I spotted it. "Deb, it's a toucan!"
"Where?"
"See that big tree about thirty feet back? Now follow that long branch to the right. The toucan is halfway up, partially blocked by a clump of leaves."
"Oh my God! There he is. I can't believe you found him."
Reaching twenty-two inches in length, chestnut-mandibled toucans are Costa Rica's largest toucans. When seen in person, their yellow and maroon bills look too large for their bodies. When they call, they jerk their heads back, as if the force of the sound is too great for their necks to support. And when one hears their high-pitched squeaky calls for the first time, the image of a much smaller bird comes to mind. So while toucans are gorgeous, they are out of proportion in many ways. As for their diet, they eat fruit, eggs, large insects, and small animals—and I suppose, if given the chance, they'd even eat Froot Loops.