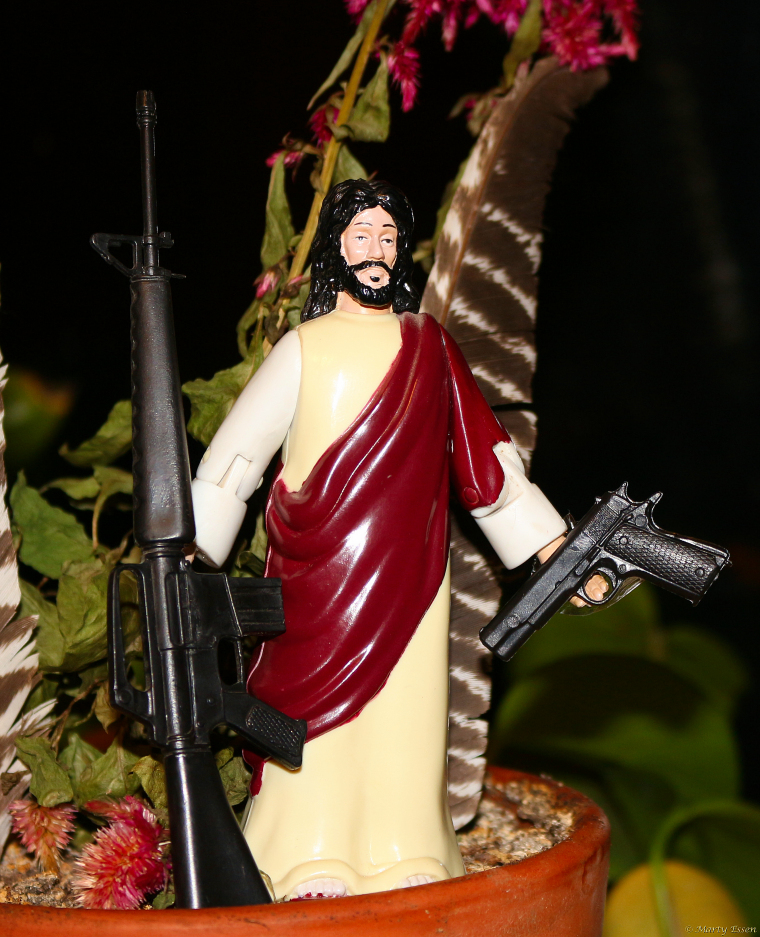 It's been awhile since the Republican Jesus has made an appearance on my posts, but he's a busy guy, visiting various gun-loving Christian groups across America. His favorites include a Montana group that meets in a church and will provide you with a loaner gun if you show up without one, and "Calling for Christ," co-founded by Major League Umpire Rob Drake, who recently tweeted that he was buying an AR-15 for the civil war he insinuated he would participate in if Trump is impeached.
During his travels, the Republican Jesus has been enthralled by all the good white Christians out there who understand his love of guns, and he breaks into a wide smile when those people joyfully sing the Republican version of the old classic:
Jesus loves guns this I know
For the Bible tells me so
AR-15s to Him belong
They are sweet and He aims long
Yes Jesus loves guns
Yes Jesus loves guns
Yes Jesus loves guns
The Bible tells me so!