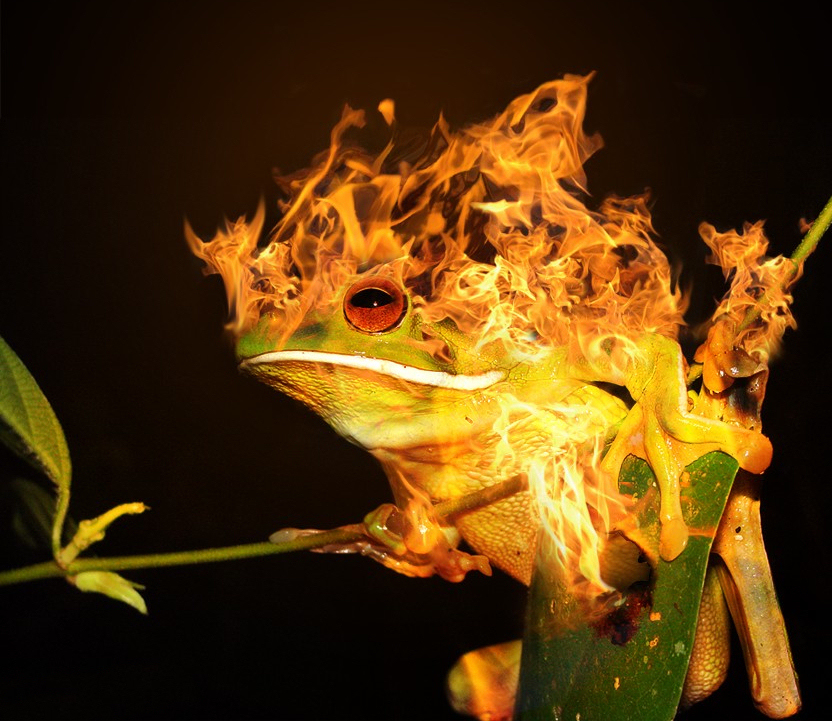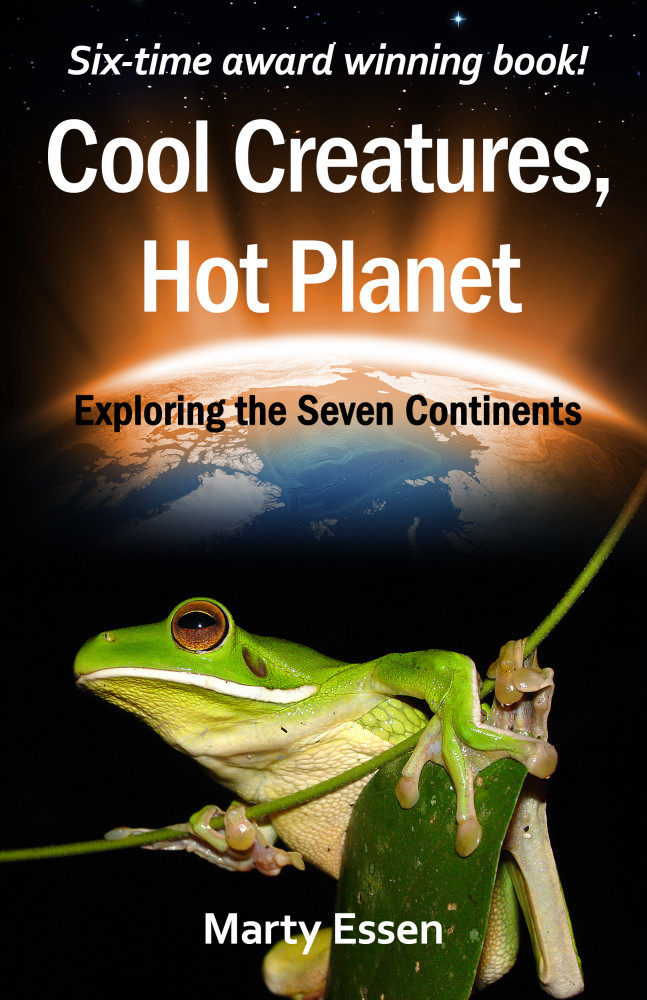 Marty's photo of the day #3058: Every once in a while people steal my photos. I'm not talking about a Facebook or Twitter share (which is perfectly fine). I'm talking about actual stealing. For instance, a guide company in Puerto Rico stole one of my photos for use on their website, and in the instance of this frog photo, someone stole it and entered it in a contest called "Fire." For that contest, people digitally added fire to images. That's why I now put the copyright symbol and my name on all photos. And it's a shame, because I am generous with my images. All you have to do is ask. In fact, I recently gave a photo to a friend for her book cover.
Regarding the frog photo: I have stolen it back and now use it when I do Halloween shows at colleges—or in this case, a Halloween post.
I've posted the cover of my first book below the fire frog, so you can see the original image.