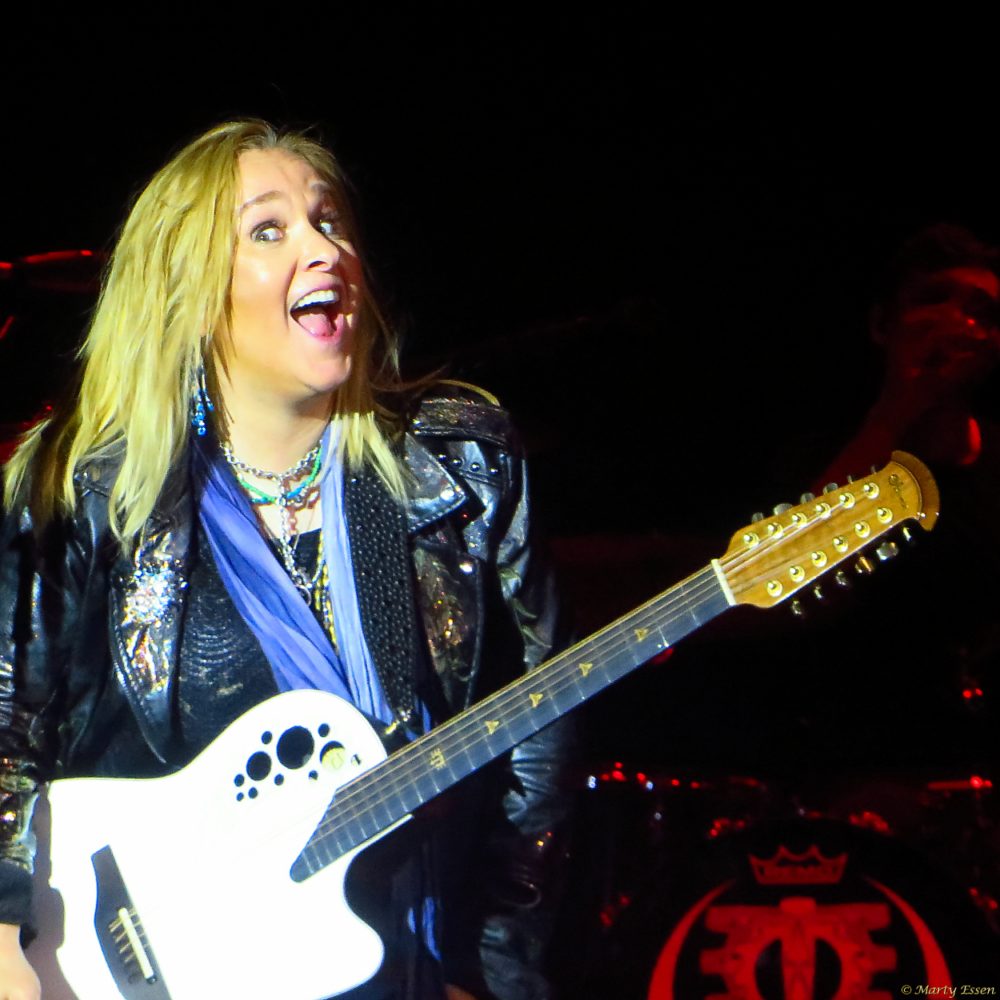 Marty's photo of the day #2962: Melissa Etheridge was incredible last night. Deb and I had seen her two years ago at the KettleHouse Amphitheater with Pat Benatar. That was a fine show. However, outdoor multi-headliner shows tend to focus on the greatest hits. Last night, at the Wilma, it was just her and her band, and the show featured some of her lesser-known songs and some extended jams. This was more of a concert for her longtime fans.
And I have to say, the Wilma in Missoula is one of the best club concert venues anywhere. I like it better than First Avenue in Minneapolis or any of the clubs I've seen shows at in Seattle or Los Angeles. I know the musicians feel the same way, as they always make it a point to comment about how much they enjoy the Wilma.
I've heard how fun it was to see Bruce Springsteen playing the New Jersey clubs in the early days, and since in many ways Melissa Etheridge is the female counterpart to Bruce, I imagine that last night's show had a similar feel.
One more thing—and I say it as both a music fan and someone who used to manage rock bands—Melissa smiled through the entire show. More musicians need to learn to do that (I'm talking to you, Steve Earle!) It tells the audience, "I'm having as good a time as you are."