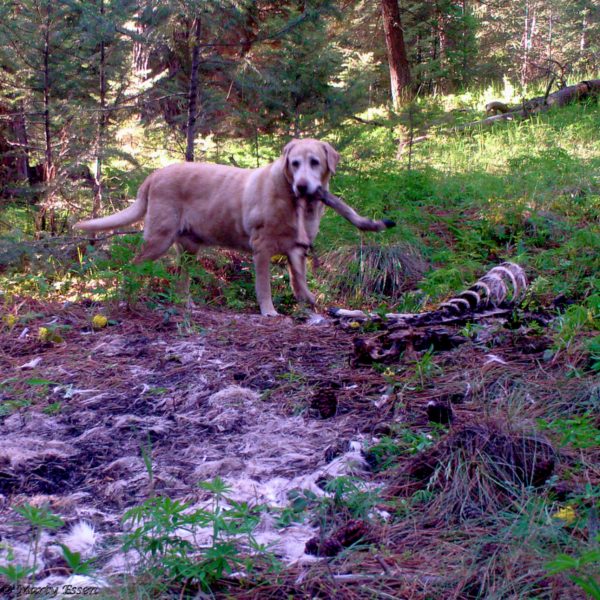 Marty's photo of the day #2201: As posted previously, I have my motion-sensing camera set over a dead deer on our property, 200 feet below our house. The deer is now in its final phase of going back to nature. The vultures have finished with it, and all that is left is for our dog, Bella, to bring the entire deer up the hill to our house—one stinky bone at a time.
Bella claims, "I'm a good dog. I would never ever leave the perimeter of our house. Somehow the bones just ended up here. And since they are already here, someone has to chew them."
Sorry, Bella, you've been caught red handed! And Deb and I are getting tired of gagging as we confiscate the smelly bones and put them in the trash.