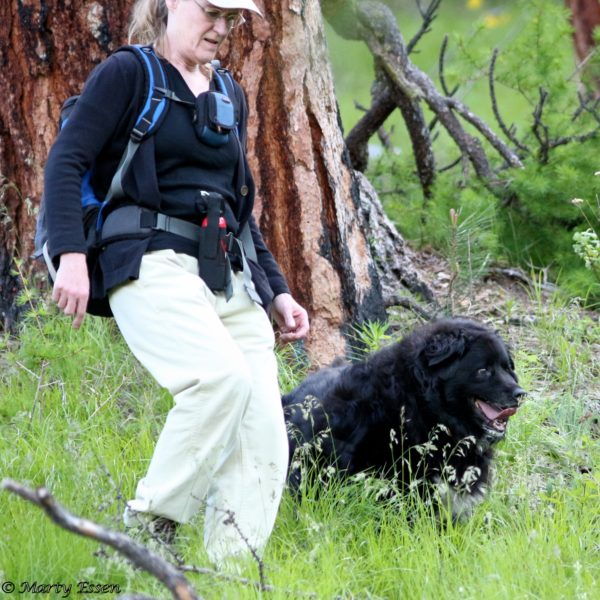 Marty's photo of the day #2200: Lucy is another of our miracle dogs (we seem to attract them). Eleven years ago, we adopted her from our local animal shelter. The first two times we left her alone in our house, she destroyed everything. Obviously, her separation anxiety was the reason her first owner dropped her at the animal shelter. We stuck with Lucy, however, and she eventually became a great dog.
Later, at the age of six, we learned that Lucy had horrible hip dysplasia and a ripped tendon in her rear leg that couldn't be fixed. Our veterinarian gave Lucy six months to live, saying that it would be all over when the tendon finally went.
Lucy is now thirteen years old. She has been on pain medication for years. Even so, I have never seen a dog with such joy for life. Every morning she greets me with excitement and a huge doggie smile. Last night, Deb and I took Lucy on what will likely be her last hike. We only hiked for a little over an hour, but much of it was spent stopping, giving Lucy a rest. She was game, but the back legs wouldn't cooperate. This is not the end of Lucy, just the end of her hikes. I'm sure her joyful face will continue to greet me for many more mornings to come.