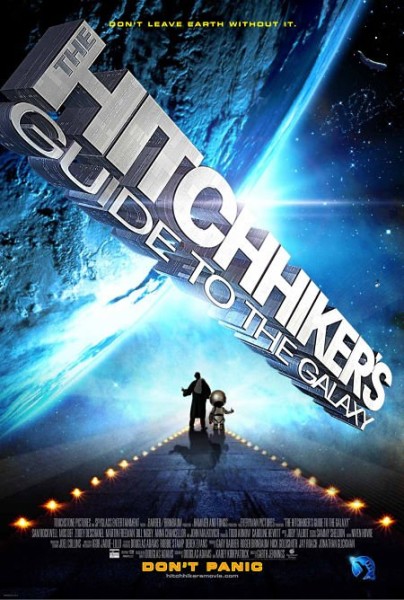 I love comedy writing. Many years ago I bought a Douglas Adams fiction book and couldn't get into it enough to finish. Then, recently, I read Adams' nonfiction book, Last Chance to See, and absolutely loved it. It had been a long time since a writer made me laugh so hard. In fact, Last Chance to See makes my All-time Top-10 list.
Thinking that I was, perhaps, just in the wrong mood during my previous attempt to read fiction by Douglas Adams, I purchased the classic The Hitchhiker's Guide to the Galaxy on Kindle.
While I did finish the book, it won't even make my Top-300 list. Perhaps there were jokes that were just too old or too British for me. Perhaps at another time and place I would have been howling in laughter. Just not now. I did laugh here and there, however, and those laughs kept me going all the way to the unsatisfying end.
And here's a major gripe: The Hitchhiker's Guide to the Galaxy was published in 1979 and then republished on Kindle in 2010. During those 31 years, couldn't someone have fixed the editing errors, such as missing words?
Anyway, because of the great popularity of Douglas Adams and my respect for him as a writer, I'm hesitant to totally trash this book. Just be aware that it's not for everyone, and as time passes, 1979 humor becomes less and less funny.
May your reading of this classic be more enjoyable than mine.